Crime News
I Enjoyed It, 11-Yr Old Sexual Assault Victim Confesses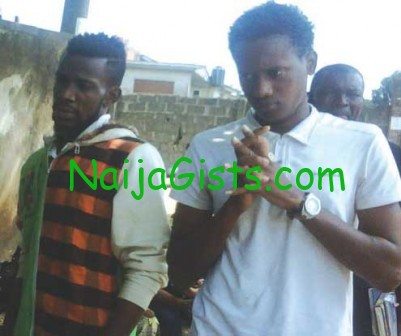 August 24, 2012 – I Enjoyed It, 11-Yr Old Sexual Assault Victim Confesses
While others are pitying her for the brutal sexual abuse she went through, an 11 year old r*pe victim stunned Lagos Police officials when she confessed that she really enjoyed having intimacy with their neighbour, Adams Olivide who alleged defiled her on several occasions at Iyana Ipaja, Lagos state. naijagists.com
The 11 year old girl confessed she didn't  tell anyone including her parents because she really enjoyed her sexual encounter with the suspect
She said anytime Adams invited her to his 1 bedroom apartment, she always sneaked in and allow him to have intimacy with her because she finds pleasure in it.
The assault happened in Iyana Ipaja, Lagos State Nigeria.
The suspect who hailed from Ogun State was reported to have developed a routine of sneaking back home from work in the afternoon whenever the victim's parent had gone to work to have intimacy with her.
After the intimate act, he would then give the 11 year old money to buy sweets or biscuits, food and warned her not to tell anyone.
The series intimate episodes came to an end when a neighbour who caught them contacted the victim's parents.
The suspect was arrested and taken to Oke Odo Police division where he made his confession.
The 11-year old victim told the police she loved the 20-year old man.
However, police officials have insisted that Adams has committed r*pe because the victim was an under age girl.
He was therefore charged with r*pe at Ikeja Magistrate's Court sitting in Abule Egba under Section 137 Of the Criminal Code Law of Lagos State of Nigeria 2011.
Adam pleaded not guilty and has been granted bail in the sum of N100,000 with 2 sureties in the same amount.
His case has been adjourned till the Sept 3rd.
This world is full of terrible things.