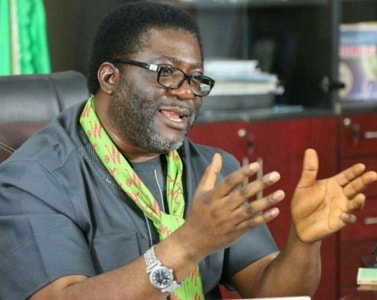 Imo State Deputy Governor Eze Madumere Impeached For Abandoning Official Duties Without Reasons Or Official Permission
The deputy Governor of Imo State, Eze Madumere who has been at war with incumbent Governor Okorocha for a while  has been impeached.
Madumere was today let go by 19 out of the 27 members of Imo State House of Assembly.
His impeachment followed investigation on allegations of gross misconduct after he abandoned his official duties and traveled abroad where he stayed for 3 months without giving reasons for his action.
He was also accused of hiding a felonious act he committed while in the United States.
His replacement, Callistus Okenze is from the same area as the former Deputy Governor. Okenze hails from Mbaitoli Council Area of the state.
Madumere took over the job from Jude Agbaso who was impeached for corruption back in 2013.