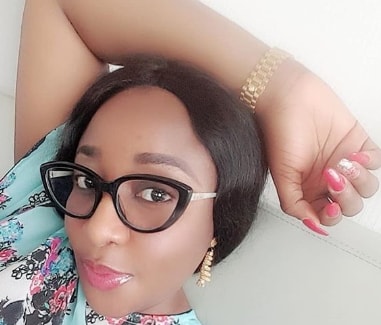 Do you know Ini Edo's latest marital status? probably not.
According to a trusted Nollywood insider, the actress who married a while back has been  hiding her man and her marital status from the public because of trust issues.
It all started when her US-based colleague, Ruth Okoro cursed her for snatching her man.
The source said it seems a curse Ruth Okoro placed on Ini Edo for snatching Philips Ehiagwina from her is still affecting her fertility as the actress has tried all possible means to get pregnant to no avail.
So after her marriage to Phillips crashed years ago, Ini Edo secretly moved on with another man and since then, she has managed to keep the information secret.
Although she was rumoured to be dating a young oil millionaire, Stanley Uzochukwu, the oil mogul later distanced himself from the actress.
So who is Ini Edo's new husband???.
To the shock of many, the actress is still in a sizzling romance with a married man, this we learnt is the reason behind her 'hide and seek game' with the media.
Just like Iyabo Ojo who chose not to reveal the identity of her married lover, Ini Edo has been trailing the same path since late 2015 and it is working for her at least for now.