Entertainment News
James Ingram Cause Of Death Is Brain Cancer.. Int'l R&B Singer Dies Of Cancer At Age 66
James Ingram Cause Of Death Is Brain Cancer: Int'l R&B Singer Dies Of Cancer At Age 66
Highly celebrated Grammy's winner and R & B singer, James Ingram passed away yesterday Tuesday the 28th of January 2019 at the age of 66.
His death was first announced by his partner, Debbie Allen on Twitter early Tuesday morning before big media outlets like CNN and ABC carried it.
Even though the official cause of James Ingram death was not revealed by Allen on Twitter, TMZ sources later revealed that the singer died of brain cancer he secretly battled for a while.
He was born on the 16th of February 1952 in Akron Ohio and was married to Debra Robinson.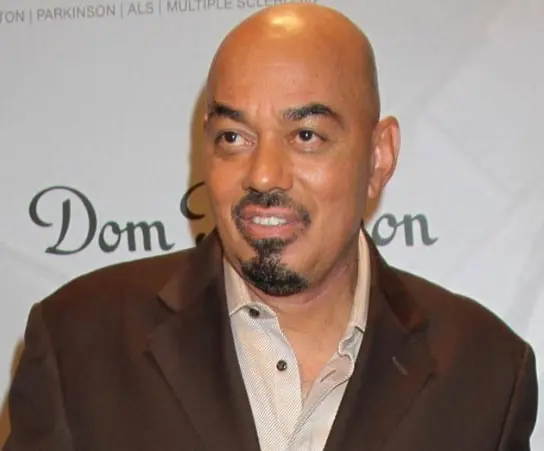 He's a two time Grammy winner with 2 academy Award nominations for Best Original song.
Here are some tribute tweets for the late icon.
Today I celebrate the life of James Ingram. His unmistakable voice and songwriting genius set a standard of excellence for me… James Ingram paved the way for me to sing love songs with intent and authenticity. 🙏🏾 pic.twitter.com/L0cMK2s1UV

— Kenny Lattimore (@kennylattimore) January 29, 2019
https://twitter.com/tevincampbelll/status/1090379098172473344
Ingram collected two Grammys during his career: His song "One Hundred Ways" was named best male R&B performance in 1981, and his duet with Michael McDonald on "Yah Mo B There" earned the award for best R&B performance by a duo or group with vocals in 1984 https://t.co/RizjuRwDgl

— The Hollywood Reporter (@THR) January 30, 2019
Two-time GRAMMY winner and 14-time nominee #JamesIngram, who enjoyed great success through the 1980s and '90s, has died. He was 66 years old. https://t.co/XHR5Z2Sa0x

— Recording Academy / GRAMMYs (@RecordingAcad) January 30, 2019
May his soul rest in peace.