Crime News
Jealous Woman Pours Hot Water On Nursing Mother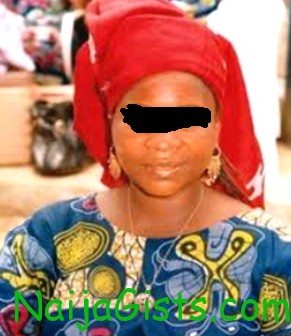 August 23, 2012 – Jealous Woman Pours Hot Rice On Nursing Mother
Bimpe Muyideen, a very jealous housewife has been arrested for allegedly pouring hot rice from the stove on her neighbour 14 days after she delivered her baby boy. naijagists.com
Priscilla Aneke, 29 year old nursing mom has suffered severe skin injuries after Bimpe,her neighbour poured hot rice on her during a fight in Lagos State Nigeria.
Priscilla said Bimpe who already has 2 daughters wasn't happy she got married and delivered a baby boy.
The victim has been hospitalized with severe pains and can't breastfeed her baby.
Her attacker, 30-year old Bimpe who hails from Kwara state has been arrested and charged for assault causing bodily harm.
Bimpe alleged took a hot pot of rice her neighbour was cooking and poured it on her causing her skin to peel off.
This brutal assault occured at # 13 Surulere Street off Oyedeji street in Ajegunle Lagos State Nigeria.
Hot Rice Attack Victim Narrates Her Ordeal In Court
She said before the incident, Bimpe started quarreling with her and was fighting her so that the pregnancy will be aborted.
She said she knew she was not happy and she tried to avoid her.
She said she endured until she delivered her baby.
On the day the incident happened, she said Bimpe started cursing her and when she replied her, Bimpe took the pot of rice and poured it on her.
She said she attempted to dodge it but it ended up pouring on her chest, hand and part of her breast.
"I cannot feed my baby because part of my nipples were affected," she lamented.
Bimpe on her part said that Priscilia has been making trouble with her and because she was pregnant, she could do anything during that period. She said after Priscillia delivered, she continued to curse her until that day the incident happened.
Bimpe denied she poured the pot of rice on her, adding that it was during their fight that she fell on the pot.
She did not explain why she chose to fight a woman who had just delivered. When she was arraigned, she pleaded not guilty.
The Magistrate, Mrs O. I. Olagbayi granted her bail in the sum of N200,000 with two sureties in like sum.
Bimpe has been remanded in police custody until her bail condition is met.
Her case was adjourned till Sept 10th, 2012.
This is terrible. Why do people behave this way?