Hot Gists
Kate Henshaw Named The Fittest & Physically Strongest Nollywood Actress Of All Times
By Gold Myne
If you are looking for the fittest actress in the Nigerian movie industry, look no further, it is Kate Henshaw.
In this age and time when controversy, secret and scandals are dominating the entertainment industry, it is worthy to recognize top thespians who have been able to stay relatively 'Stainless' yet very relevant in the movie industry.

If virtue encompasses character, faith and work, Nollywood actress Kate Henshaw is an embodiment of virtue and deserves to be celebrated on a day like this.

With over two decades of delighting a wide range of audience for years, Kate Henshaw can easily be referred to as one of the best actors Nigeria has produced.

A hard worker, Henshaw did not get to the top by chance, she worked her way to the top and has scores of movies under her belt.

Even after a divorce which was expected to naturally break the actress, Kate brushed herself up and faced life with a renewed vigour.

You can hardly find Kate without her thousand megawatt smile, there have been reports that beneath lies a temper and arrogance but what we have realized is that confidence is often mistaken for pride.
An Ageless beauty : It is hard to take a blind guess at Kate Henshaw's age, her beauty and stature is quite confusing.
The Nollywood star is also one of the few who are strongly supportive of their colleagues, although she does not belong to any noticeable clique, Henshaw is friends with her colleagues and always quick to commend, support and cheer on.
Her Abs will make you weak, she didn't get them by accident but by work, faith, consistency and determination!.
Little wonder many won't stop crushing on Kate Henshaw, she has paid her dues here and there!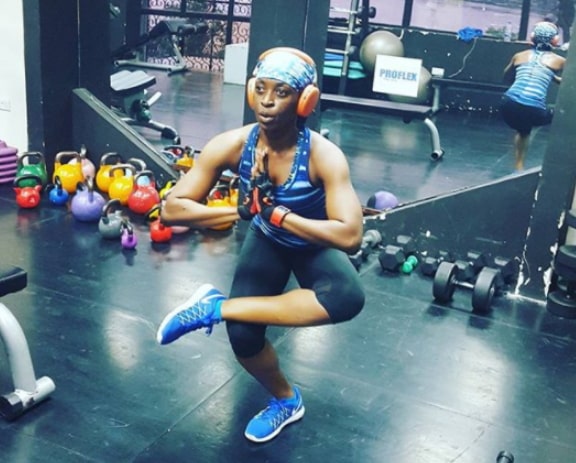 Kudos to this great thespian who is also a woman of virtue.