Watch Ilu America Nollywood Movie Trailer: See Doris Simeon & New Husband Taiwo Oduala On Their Secret Wedding Day
I know by now, you are already thanking God for her for finding "true love" years after her estranged husband , Daniel Ademinokan was allegedly snatched from her by fellow actress Stella Damasus.
Nollywood actress Doris Simeon indeed had a secret wedding in the United States but it happened on the set of a movie directed by US-based filmmaker Taiwo Oduala.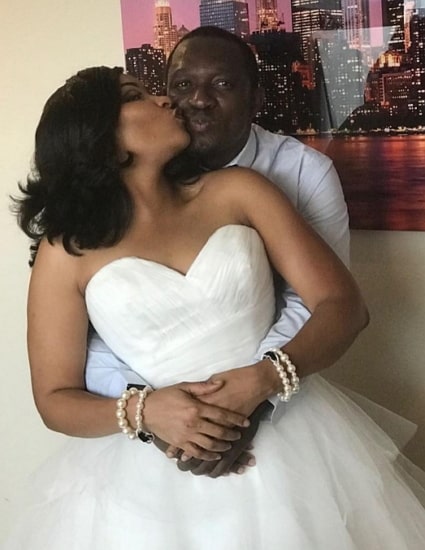 Ilu America, an indigenous, Emotional and Classic African/American story features great actors like Bayo Bankole, Yinka Awolowo, Bisi Windoku, Adekunle Oduala, Omotayo Kazzim, Doris Simeon, Mistura Asunramu, Femi Brainald, Alayo Boy, Titi Seye, Seun Tomori, Bisi Shotade and many more.
Watch the official trailer below