Entertainment News
Klint Da Drunk Cheating On Wife, Benin Baby Mama Sandra Jacob Removes Love Child Birth Certificate & Bank Statement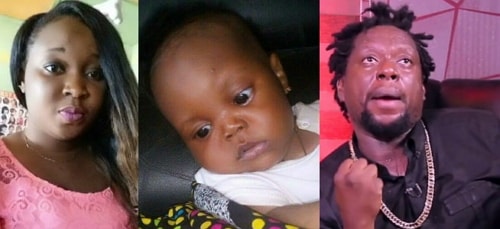 Benin Based Lady Accusing Klint Da Drunk Of Fathering Her Child Forced To Remove Birth Certificate & Bank Statements
The Benin-based Lady who accused comedian Klint Afamefuma aka Klint Da Drunk of fathering her child earlier today has been forced to remove the posts.
Sandro Jacob took to the social media earlier today to expose her affairs with the entertainer after he refused to pick her call or take care of her baby as he used to do.
Obviously tired of keeping quiet, Sandra shared the birth certificate of her daughter which fully shows Klint Afamefuna as the father.
Not stopping there, the single mother later uploaded bank statements showing how Klint had been paying money into her bank account before he stopped.
Sandra said she exposed the comedian because she wants a good life for her child.
Hours after the posts went viral, the lady was cajoled to delete it.
Sadly, the deed has been done as the comedian's Best Kept secret has been exposed.
This is likely to affect his relationship with his official wife, Lilien and the mother of his three children.
Here are the evidences Sandra uploaded on the social media.