Entertainment News
Klippers: Action Movie Produced By Black Panther Actor Ofu Obekpa Hits Cinemas Across Nigeria August 10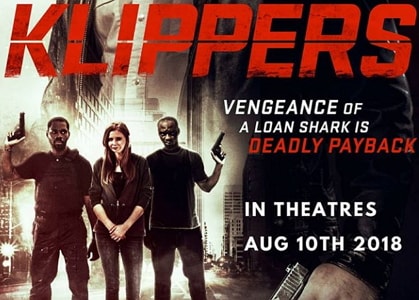 Klippers: Action Movie Produced By Black Panther Actor Ofu Obekpa Hits Cinemas Across Nigeria August 10
The coast is clear for the official premiere of Klippers, an action packed movie produced by US-based Nigerian producer Ofu Obekpa who starred in Black Panther, Civil War and Captain America.
Klippers Movie Synopsis:
The movie is about an assassin sent by his psychotic employer to kill his ex-wife. In his quest to accomplish the task, the assassin becomes familiar with his target and this makes his mission rather difficult. His employer is impatient and senses that all is not well. In comes another hit man with an intimidating profile known who has a scary success record of getting the job done. A series of events triggers a face off and the race to stay alive begins.
After its Nigerian run, the movie produced by Skyrunner Productions will show in cinemas in Brazil, Czech Republic, Japan, Poland and Spain.
Watch the official trailer below