Crime News
London Returnee, Female Hotel Owner & Manager Killed By Sacked Workers In Ojodu Berger Lagos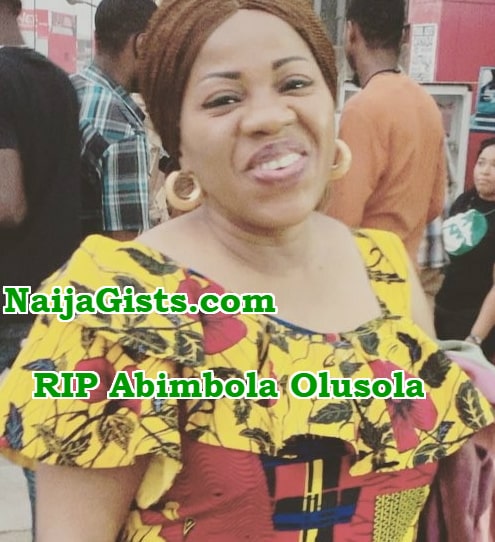 Etashol Hotel Owner And Manager Murdered By Sacked Employees…London Returnee Murdered Months After Starting Hotel Business In Ojodu Berger Lagos
London Based Nigerian Businesswoman Abimbola Olusola Killed While Planning To Sell Hotel And Return To UK
Lagos Hotelier Murdered By Sacked Workers…. Abimbola Olusola Strangled To Death
A very jovial business woman who returned to Nigeria from her base in London to invest in hospitality business last year has met her untimely death.
Mrs Abimbola Olusola, the owner of Etashol Hotel and Suites, a new hotel which opened for business last year March in Ojodu Berger area of Lagos was last week strangled by her sacked employees.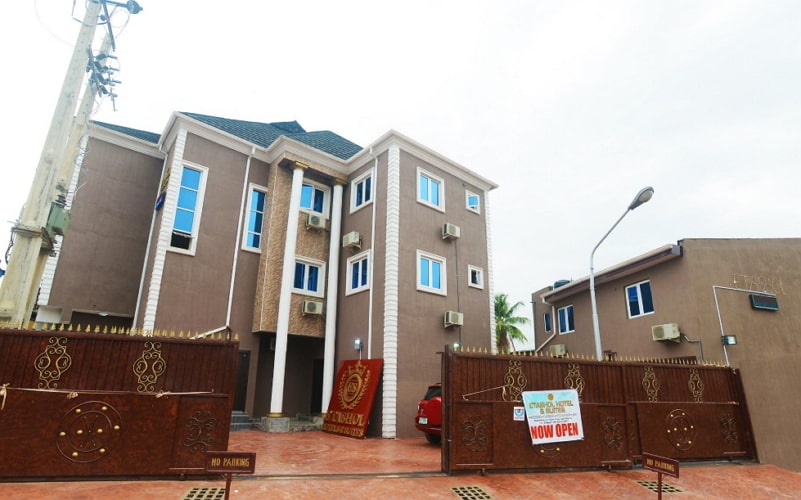 According to police investigation, 56-year-old Olusola who had lived in London for 35 years before returning home had issues with some of her workers who allegedly defrauded her of millions of Naira.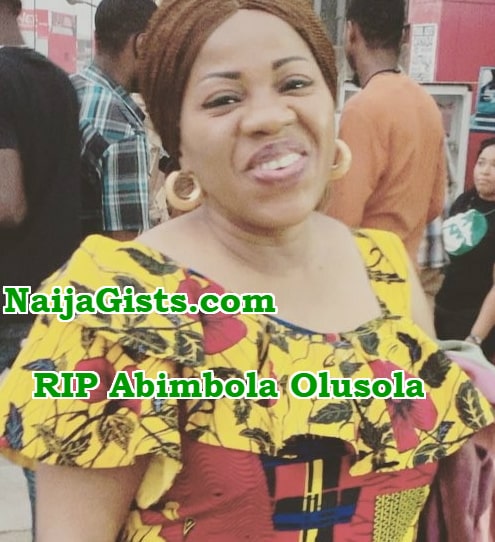 After investigation, police were invited to look into the matter before she terminated the employment of the unfaithful workers.
Last week Thursday, some of her current workers and the sacked workers ganged up and invaded the hotel premises where she was drugged and strangled.
The hotel manager, one Tunji Omikunle was also strangled.
The suspects reportedly fled the hotel immediately after the criminal act.
Here is what a family member of late Olusola told reporters.
"The incident happened on Thursday night cum Friday morning. I was called that my sister had been murdered by the boys working for her in the hotel.

"From what I learnt, the manager had dragged one of them, called Light, to a police station for involvement in fraud in the hotel. There were also cases of stealing involving these guys. Two of them were sacked.

"On Thursday night, the men tied Tunji's hands and feet and strangled him. I think it was after they had killed Tunji that they got access to the card that opens my sister's room. They went to her bed, tied her up and strangled her."
The late hotelier who hails from Ijebu Ode Ogun state had separated from her husband. She is survived by two children, a grown daughter and her 12 year old son who was the first to discover her corpse on Friday morning.
Here is how her UK-based daughter Melisa announced her death on Instagram last Friday.
"In this life that is short learn to value and make the most of your loved ones before it is too late. This morning my mother was murdered in Nigeria a country she loved and gave everything to…. my life will never be the same i will never be the same… Not sure if life has any purpose anymore not sure why God allowed these wicked evil people to take my mother… but i find solace knowing my mother is in heaven …. i love you mum … may God keep you hold you … i thank God for blessing me with a mother like you… my mother was the most determined and hard working person i met in life and i know she is in heaven ".
Tragic situations like this is what has been discouraging many Nigerians in the diaspora from returning home to invest.
https://www.instagram.com/p/BtEI94zh5np/
So sad!!!. May her soul and that of Mr Tunji Omikunle rest in peace.
Visit NaijaGists.com For More News Update.