Hot Gists
Lagos To Issue Residents Identity Cards(ID): Registration Begins In January 2013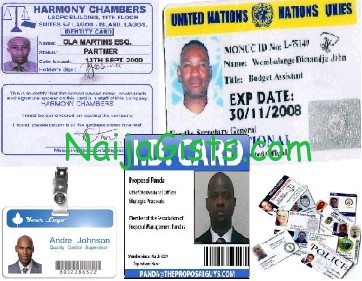 Nov 9, 2012 – Lagos To Issue Residents Identity Cards(ID): Registration Begins In January 2013
The Lagos State Government is set for the registration of residents starting from January 2013. naijagists.com
Fully registered legal residents will be given an Identity card (ID card) after registration.
The registrations of over 21million people living in Lagos is aimed at providing better governance and to control the influx of illegal citizens .
Lagos State Public Relations Officer, Mr Akin Akiniyi who made the announcement on Thursday said every Lagosian must ensure their information is included in Lagos residents database.
Akiniyi said the registration exercise is set to hold between January and March of next year.
"Government has the responsibility to cater for everyone residing in Lagos, regardless of the state or country they came from, " he said.
Akiniyi said that resident identity card would be issue to those who would be captured during the exercise, to differentiate between legal residents and illegal immigrants.
Interesting to have abroad system working in Lagos.
Fashola keep it up.