Crime News
Lalupon Ibadan Residents Protest 8 Years Of Blackout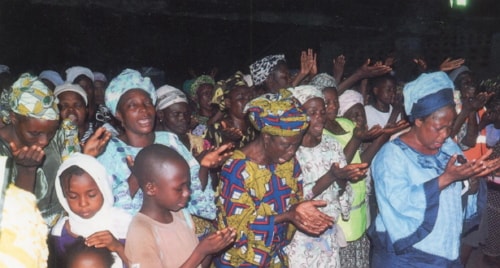 More than 100 residents of Lalupon community in Ibadan, the Oyo State capital, yesterday staged a sit-out protest against the Federal Government, the Minister of Works, Power and Housing, Mr Babatunde Fashola, the Oyo State government and the Ibadan Electricity Distribution Company (IBEDC) for eight years of blackout.
The protesters, including senior citizens, elders, community leaders, traders, artisans, market men and women and children, sat in the sun for more than six hours at the entrance to the community town hall.
Lalupon, a community on the outskirt of Ibadan, is in Lagelu Local Government Area.
It is known for the historic killing of former Head of State, Maj.-Gen. Thomas Aguiyi Ironsi, and former military governor of the defunct Western Region, Colonel Adekunle Fajuyi, following the January 15, 1966 coup.
The residents said they had been in darkness in the last eight years, despite their efforts to reverse the situation.
The protesters, under the aegis of Iwo Road/Lalupon Feeder Electricity Consumers Association, carried placards with various inscriptions, such as: "IBEDC is cheating us in Lalupon, Ibadan, Lalupon/Iwo Road Feeder"; "No light in Lalupon community since 2014"; "We say no to darkness in Lalupon feeder"; "We say no to estimated bills on Lalupon Feeder"; "We can't pay for what we don't use"; "We are tired of paying our neighbours' bills"; "They are using the electricity and we are paying their bills" and "We need prepaid metres to avoid cheating."
Addressing reporters, Chairman of the association Rev. Jide Kehinde said the heart of the matter was the transformer donated to the community over seven years ago but had not been activated. [NAN]