Daily Health News
Lassa Fever Virus 2018 Death Toll In Nigeria At 110 – Centre For Disease Control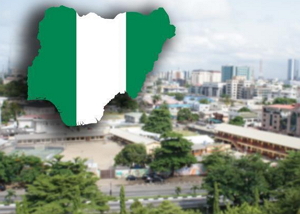 Lassa fever has claimed 110 lives in Nigeria since the beginning of the year, the Nigeria Centre for Disease Control said yesterday.
The World Heath Organisation last week said the epidemic had reached record highs with 317 laboratory confirmed cases and 72 people dead.
"Since the onset of the 2018 outbreak, there have been 110 deaths: 78 in positive-confirmed cases, 8 in probable cases and 24 in negative cases," the NCDC said in its latest report.
A total of 1 121 suspected cases were reported, "353 are confirmed positive, 8 are probable, 723 are negative (not a case) and 37 are awaiting laboratory results."
The NCDC said cases have been reported in 18 of Nigeria's 36 states while 16 health workers had been affected in six states.
Health Minister Isaac Adewole told local media on Tuesday that the government would soon take delivery of vaccines to tame the virus.
"We are doing everything possible to fight and address the outbreak of lassa fever on all fronts," he said.
Lassa fever belongs to the same family as Marburg and Ebola, two deadly viruses that lead to infections with fever, vomiting and in worst-case scenarios, haemorrhagic bleeding.
The name comes from the town of Lassa in northern Nigeria where it was first identified in 1969.
More than 100 people were killed in 2016 in one of the nation's worst outbreaks of the disease, affecting 14 of the 36 states, including Lagos and the capital Abuja.
The virus is spread through contact with food or household items contaminated with rats' urine or faeces or after coming into direct contact with the bodily fluids of an infected person.
The Bauchi Government said yesterday that Lassa fever had killed three people in the state. It also recorded 25 suspected cases in seven local government areas.
Chairman of the state Primary Health Care Development Agency (BSPHCDA), Alhaji Ibrahim Gamawa, said:.
"Healthcare workers in health facilities are particularly at risk of contracting the disease.
"Especially where infection prevention and control procedures are not strictly adhered to,'' he said.
The chairman listed the affected local government areas as Alkaleri, Bauchi, Bogoro, Dass, Tafawa Balewa, Toro and Warji.[NAN]