Crime News
Lebanese Man Kidnapped By Gunmen In Ikeja, Lagos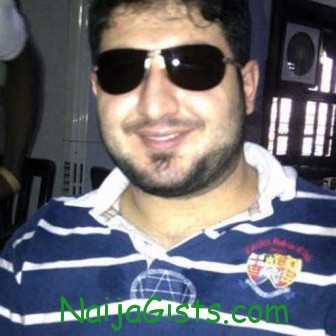 Sept 6, 2012 – Lebanese Man Kidnapped By Gunmen In Ikeja, Lagos
Ahmed Mohammed, a 23-year old Lebanese man has been kidnapped by unidentified gunmen, at Ikeja, Lagos, Southwest Nigeria. naijagists.com
He was said to have been kidnapped in front of Tawouq King restaurant, a Lebanese restaurant located at 35 Adeniyi Jones Avenue, Ikeja.
The owner of the restaurant, Mohammed Wahab, an older relative of Ahmed, who confirmed the kidnap said he was kidnapped at about 10 p.m. on Monday.
"I was not around at the time of the kidnap but my other workers who were around informed me that Ahmed was forced into an ash coloured Toyota car by six unidentified men with guns.
"I was told that four of the gunmen jumped down from the car while two remained in the car and ordered him into their car and sped off.
"As I speak with you, I have not heard a word from the kidnappers, not even a phone call for us to have an idea of what exactly is wrong," Wahab said.
He described Ahmed as a hardworking young man who had been of great assistance to him in the restaurant.
"I don't look for trouble and I don't know who we have offended to have this calamity befall us.
"Even when I travelled to Lebanon, Ahmed who had been in Nigeria for about five years now, ran the restaurant well without troubles," he said in near tears.
According to him, the irony of the situation is that it is a mistake if he is kidnapped for money because they are in huge debts and are barely managing to stay afloat.
"My overheads alone are drowning this restaurant. I owe millions on my rent and even some private people that loaned me money.
"I don't even have a car anymore. The car am using was loaned to me by my Nigerian manager. If the kidnap is targeted at my restaurant, they can have it for all I care though I keep wishing am the one that was kidnapped.
"Ahmed is just 23 and a relative. I am responsible for him. I sincerely wish am the one they took," he added.
He, however, said that the matter has been reported at Man Centre Police station for investigation.
One of the policemen who was at the restaurant to interrogate the workers confirmed the kidnap on grounds of anonymity, adding that the matter has been transferred to Area 'F' Police Division for further investigation.