Crime News
Man Busted For Selling Vulture Meat As Suya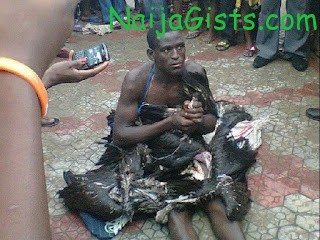 Vuya seller lol
Sept 21, 2012 – Man Busted For Selling Vulture Meat As Suya
A young Hausa man has been caught by area residents of Onne in Port Harcourt for allegedly selling vulture meats as Suya to unsuspecting buyers. naijagists.com
The man in the above picture is a popular Suya seller in the area.
He was caught while trapping vultures with snuff and later confessed he uses vultures for his Suya business.
Please be careful who you buy Suya from!
This hustler should brand his business by calling it Vuya.