Hot Gists
Mercy Aigbe Buys N200Million Mansion House With Mortgage In Lagos Nigeria..Photos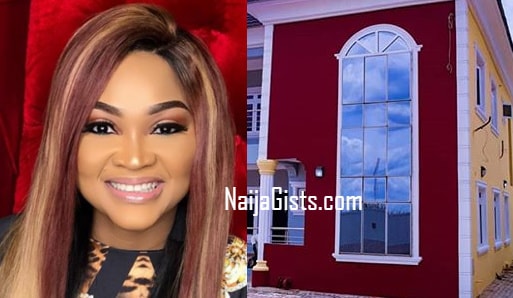 Mercy Aigbe Keeps Mum About Mansion Location In Lagos As Critic Say Politician Sugardaddy Bought It For Her
Nollywood actress Mercy Aigbe has joined the growing list of Nollywood single mothers who are now multi millionaires.
The actress broke the good news to her fans on the social media yesterday with the lovely photos of her new mansion.
For security sake, the actress didn't reveal the location of her new mansion.
However, an insider said the actress who has been planning to acquire the property long before her marital drama started finally acquired her dream home with a mortgage.
The source said the customized mansion's estimated worth is N200million. (NaijaGists.com)
Another source said Mercy Aigbe got the mansion as a birthday gift from a top politician she invited to her birthday party in January.
Though the second claim is unverified, critics of Aigbe in Nollywood have started bashing her.
A third source NG contacted said curious colleagues of Aigbe contacted her ex-husband hoping to get more information on how the actress managed to acquire the expensive mansion but the estranged spouse of the Nollywood actress warned them to count him out of Aigbe's lavish lifestyle.
Check out the official photos of Mercy Aigbe's mansion below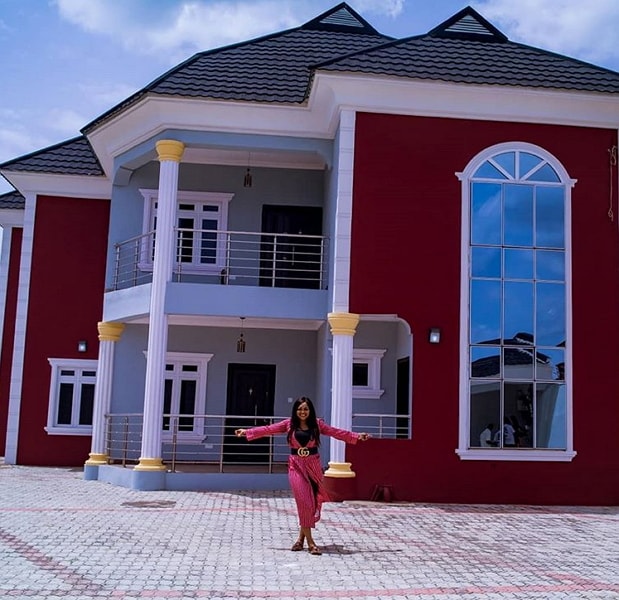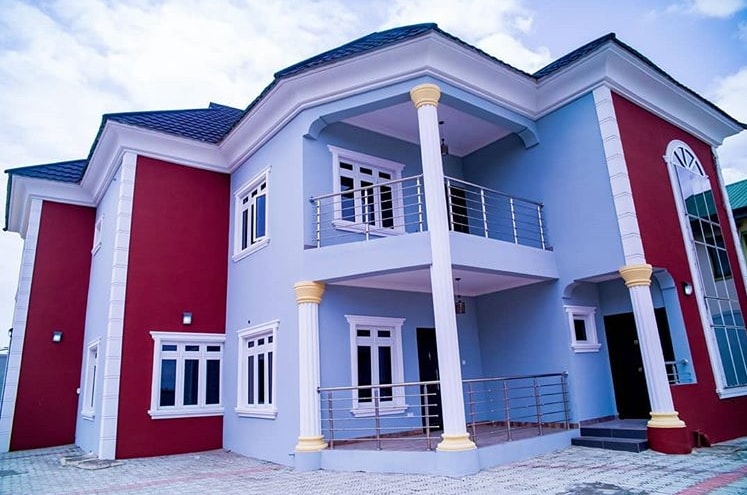 Since Mercy Aigbe's estimated net worth in Naira is about 85million, many are still wandering how she managed to acquire a N200million property.