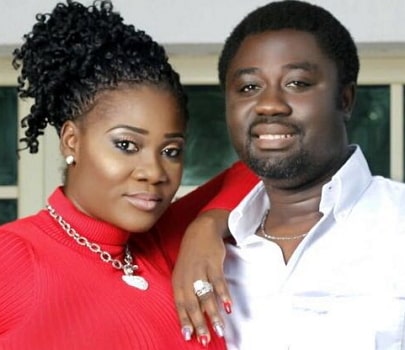 Mercy Johnson Husband Prince Odi Okojie In Trouble For Getting APC Party Nomination Without Applying For Membership
Prince Odianosen Okojie Running As House of Representatives For Esan North East/Esan South East Constituency.
By Osagie Otabor,
The National Chairman of the APC, Comrade Adams Oshiomhole has been petitioned over the clearance and nomination of Mercy Johnson's husband, Prince Odianosen Okojie.
According to the petitioner, Okpere Christoper of The All Progressives Congress in Ward Five, Esan North East local government, Prince Odianosen did not properly obtain the APC membership form from Ward Five or any other Ward in the locality.
The petition stated that Prince Odianosen joined the APC less than two years ago and has not formally applied for the party's membership.
The petitioner urged the APC NWC not to screen or grant clearance to Prince Odianosen as same would amount to disregarding the party's constitution.
According to the petition;
"The said Prince Odianosen Okojie has not been granted any waiver by the National Working Committee of the party in line with schedule II of the party's constitution.

"It is important to mention that Prince Odianosen parades a membership that was not properly obtained."
Prince Odianosen who debunked the allegations gave his APC membership card number as 0174871.
Odianosen said he has been given waiver and possessed the necessary qualification to contest under the APC.
He said the petition was by his distractors because of his huge followers.
His words,
"I am member of the APC. I joined last year. I was given waiver. I have done my findings. There are waivers to new intake. Whatever academic qualification I have submitted is okay."
Mercy Johnson on her part, said her husband was qualified to contest under the APC.
She said they want the APC to be victorious in next year's general elections.
His words,
"By the party's constitution, he is qualified. His interests in politics is different."
Odianosen is aspiring to run for the House of Representatives to represent Esan North East/Esan South East Constituency.
Prince Odi ran under PDP platform as a deputy governor and  in 2016 but failed woefully.