Hot Gists
Mercy Johnson Poses With Baby Daughter, Purity Ozioma Okojie (Picture)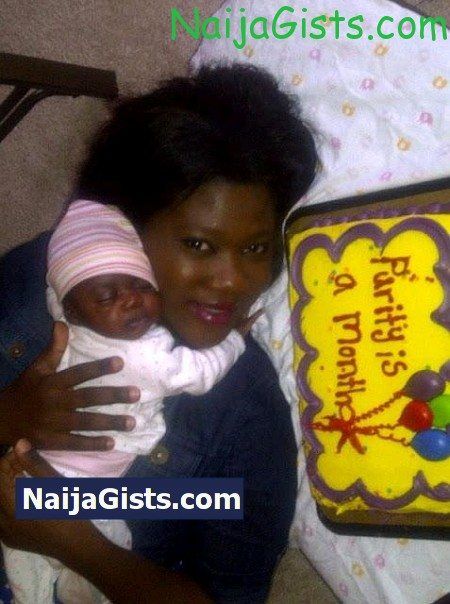 Feb 12, 2013 – Mercy Johnson Poses With Baby Daughter, Purity Ozioma Okojie (Picture)
Beautiful Nigerian actress Mercy Johnson Okojie has finalized her plan to return to Nigeria with her baby daughter by the end of February 2013. naijagists.com
NaijaGists.com exclusively shared with you the photos of Mercy Johnson baby girl in December after she delivered her on the 30th of December in America. If you missed it, see the pictures here.
The beautiful mother of one christened her daughter Purity Ozioma Okojie few weeks back.
According to NaijaGists source in the US, the mother of one has bought her return ticket to Nigeria and she is set to leave in a week or two.
Purity Ozioma Okojie is one month and 2 weeks old.
Mercy Johnson Baby Daughter looks really lovely. She looks like her mother.
Congrats to her.