Entertainment News
Mohbad's Wife Accused Of Giving Him Poor Burial, Omowunmi Aloba Accused Of Mismanaging Late Singer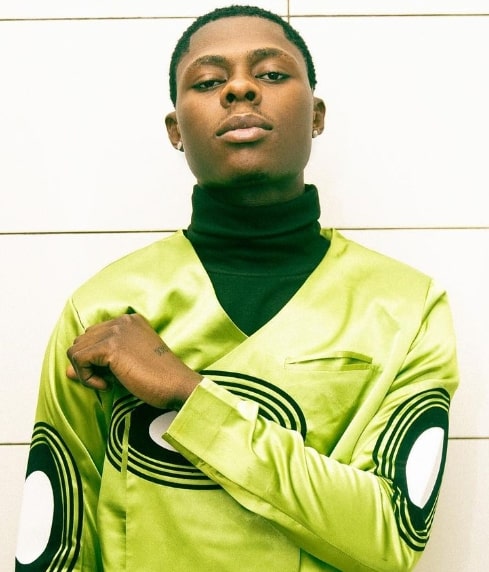 Family Feud Erupts Over Late Mohbad's Estate; Wife, Omowunmi, Accused of Mismanagement
Elderly Relative Warns Against Trusting Omowunmi in Viral Video
Mohbad's Wife Accused Of Giving Him Poor Burial, Omowunmi Aloba Accused Of Mismanaging Late Singer's Fund
---
Lagos, Nigeria – The untimely demise of celebrated musician Ilerioluwa Oladimeji Aloba, popularly known as Mohbad, has led to a tug-of-war over his legacy, pitting family members against his surviving spouse, Omowunmi. The controversy, as caught in a series of viral social media clips, has brought the family feud to public attention, raising questions about trust, love, and the complexities that often follow when a public figure passes away.
In one of the videos currently circulating on various social platforms, an older gentleman, presumably related to the late artist, was seen openly questioning Omowunmi's credibility. "We've all been hit by this tragedy, and it's a wake-up call for everyone. Let this serve as a lesson: don't put your faith in the wife," the man solemnly warned those gathered around him. "May the Almighty grant us the fortitude to bear this loss."
Adding fuel to the fire, a second video has surfaced, featuring a group of young men seemingly plotting to forcibly reclaim Mohbad's assets from Omowunmi, casting a dark shadow over the deceased's family's intentions.
A third video clip showcases another woman criticising Omowunmi for alleged mishandling of Mohbad's funeral arrangements. "We brought him here to showcase what she has done," the woman claimed, pointing to what appeared to be Mohbad's burial site. A voice chimes in as the video concludes, lamenting, "For someone who adorned himself in gold while alive, look at where he ends up."
Before his death on September 12, 2023, Mohbad was an esteemed artist who had initially gained recognition under the mentorship of fellow musician Naira Marley. Their subsequent fall out led Mohbad to carve out his own path, which was, unfortunately, cut short.
With the tensions escalating, fans and family members are left to wonder what would Mohbad have wanted for his legacy? Could he have foreseen the discord that now threatens to tarnish his name?
As the battle over Mohbad's properties continues to gain momentum, those close to the late musician are also left pondering the greater ramifications. At the intersection of celebrity, familial relationships, and the fickleness of trust, this ongoing strife serves as a somber reminder of the complexities surrounding death, particularly when it comes to public figures.
In the wake of these troubling accusations and the familial discord, there has been no official statement from Omowunmi or her legal team. With court cases likely to ensue, the question of who will ultimately control Mohbad's posthumous estate remains unanswered.
Related Topics:
Celebrity Death, Estate Battle, Estate Management, Family Discord, Family Feud, funeral arrangements, Legacy Controversy, Legal Disputes, MohBad, Musical Artist, naira marley, nigerian entertainment news, Omowunmi, Property Seizure, Public Figure, social media, Trust Issues, Viral Video