Biographies
Yemi Cardoso Biography: New CBN Governor's Life Story, Profile & Legacy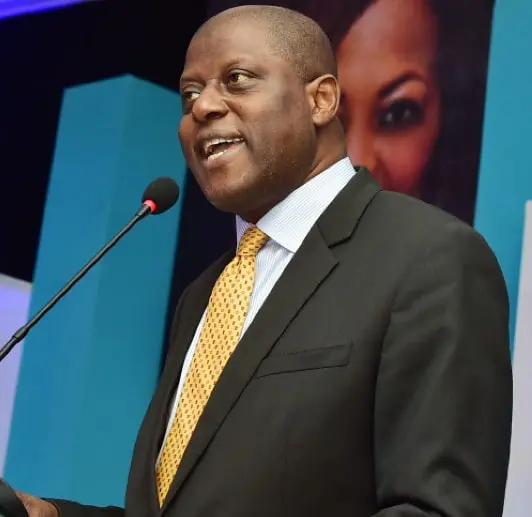 The Storied Journey of Olayemi Cardoso: A Life of Governance, Finance, and Legacy
Yemi Cardoso Biography: New CBN Governor Life Story, Profile & Legacy
Navigating the terrains of finance and governance with unparalleled adeptness, Olayemi Michael Cardoso—better known as Yemi Cardoso—is a name etched in the annals of Nigerian history. An exceptional public policy expert, a seasoned banker, and a chartered stockbroker, Cardoso's career has been nothing short of illustrious. When he was announced as the Governor of the Central Bank of Nigeria in 2023, it came as no surprise to those familiar with his formidable career and the significant impacts he has made in various sectors.
The newly-appointed Central Bank Governor's journey is deeply rooted in a rich family history, stellar education, and a versatile career that spans over four decades. Beyond the titles and accolades, Yemi Cardoso is a dedicated family man whose life reflects a blend of tradition, education, and a relentless pursuit of excellence.
Early Life and Family Background
Born in Lagos to a prominent family with deep historical and cultural significance, Olayemi Cardoso had an upbringing that was as enriching as it was inspiring. His father, Felix Bankole Cardoso, was a towering figure in Nigeria's finance sector. Felix made history as the first indigenous Accountant-General of the Federation of Nigeria in 1963. The elder Cardoso's achievements didn't stop there; he joined Barclays Bank of Nigeria in 1972 and quickly rose through the ranks to become the first indigenous Vice Chairman and Managing Director. Under his pioneering leadership, Barclays metamorphosed into the Union Bank of Nigeria, wholly owned by Nigerians.
Young Yemi Cardoso grew up immersed in a household where leadership, accountability, and integrity were not just words but ways of life. His mother, a descendant of Brazilian returnees like his father, also came from the prominent families of Popo Aguda. The young Cardoso was constantly surrounded by conversations on finance, governance, and the importance of cultural heritage, planting seeds for the multifaceted career he would later undertake.
Educational Foundation
Yemi Cardoso's education reflects a commitment to thoroughness, starting right from his early years. He attended Corona School in Ikoyi for his primary education and then moved on to St. Gregory's College, both situated in Lagos. These formative years played a crucial role in shaping his worldview and preparing him for the future that lay ahead.
He proceeded to travel abroad for higher education, landing at Aston University in the United Kingdom, where he obtained a Bachelor's degree in Managerial and Administrative Studies in 1980. It was a grounding experience that prepared him for the corporate world. However, Cardoso was not content with stopping there. Twenty-five years later, he furthered his studies at the Harvard Kennedy School of Government, graduating with a Master's degree in Public Administration as a Mason Fellow in 2005.
Career and Professional Milestones
Yemi Cardoso's professional journey is a testament to his versatility and commitment to excellence. For over 40 years, he served in different capacities in the public, private, and development sectors, earning the respect and admiration of his peers and subordinates alike.
One of his landmark roles was serving as Commissioner in the Lagos State Ministry of Economic Planning and Budget. His tenure was marked by groundbreaking reforms and policies that had far-reaching impacts on the state's economy.
His commitment to sustainable development and social impact was further highlighted during his tenure as the Chairman of the board of the African Venture Philanthropy Alliance. Cardoso's work in the philanthropic sphere demonstrated his dedication to not just economic development but also to human capacity building and social welfare.
However, it was perhaps his role as Chairman of Citibank Nigeria Ltd for 12 years that most people found noteworthy. Under his stewardship, Citibank Nigeria Ltd transformed into a formidable institution in the Nigerian banking sector. His tenure saw the bank achieve unprecedented milestones in financial innovation, customer service, and corporate governance. His resignation in 2022 was a major talking point in financial circles, as many pondered the big shoes he would leave behind.
Recognition and Honors
Over the years, Cardoso has received several accolades and honors in recognition of his contributions to various sectors. Notably, in 2017, his alma mater Aston University awarded him an honorary Doctorate in Business Administration (DBA). He is also esteemed as a Fellow of the Chartered Institute of Stockbrokers, a reflection of his profound expertise and accomplishments in the stockbroking and financial sectors.
Personal Life
Beyond the public eye and his professional accolades, Yemi Cardoso is known for being a dedicated family man. He is married and blessed with five children and three grandchildren. Like his parents before him, Cardoso emphasizes the importance of strong family values, an ethic he has passed down to his children and grandchildren.
Olayemi "Yemi" Cardoso is not just a name but an embodiment of a rich legacy, unparalleled professionalism, and sterling leadership. His appointment as the Governor of the Central Bank of Nigeria was a crowning moment that highlighted his decades of experience, expertise, and dedication to public service. Cardoso's life offers valuable lessons in resilience, continuous learning, and the importance of striking a balance between personal and professional commitments.
As Nigeria navigates through economic complexities, Yemi Cardoso's leadership at the Central Bank will undoubtedly be watched with keen interest both nationally and internationally. However, if his past achievements are anything to go by, one can expect transformative policies that not only stabilize Nigeria's economy but also place it on a trajectory of sustainable growth and development.
The life of Yemi Cardoso is a compelling narrative of how hard work, excellence, and a deep-rooted sense of responsibility can elevate one to heights that not only impact an industry but a nation at large. And in a country that's as vibrant and diverse as Nigeria, Cardoso stands out as a beacon of what is possible when opportunity meets preparation.