July 12, 2012 –  Mrs Josephine Okoye's Obituary – Rest In Peace
Mrs Josephine Okoye, the mother of Peter, Paul and Jude Okoye has passed away.
Her sudden death has brought tears to faces of P-Square's fans worldwide.
She passed away on Wednesday July 11th around 11pm after a open-heart surgery at a private hospital in Kolkata India.
In her lifetime, she has made history by raising one of the most successful music duo in the world.
She's a loving mother to her children and friends to all.
She is survived by her husband and children Ifeanyi, Henry, Jude, Lilian, Tony, Peter, Paul and Mary Okoye.
Pictures Of Late Mrs Josephine Okoye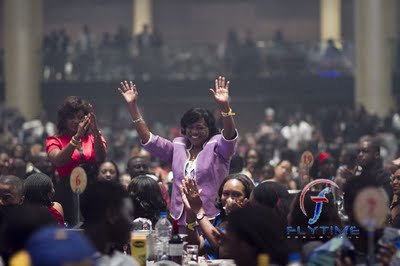 Josephine Okoye's Burial
Her burial arrangement will be announced soon as her children are in the process of bringing her remains from India to Nigeria.
May her soul rest in perfect peace!