Hot Gists
I'm Concerned My Daughter Is Dating A Nigerian Man From Lagos, She Has Lost Her Identity – White Woman Cries Out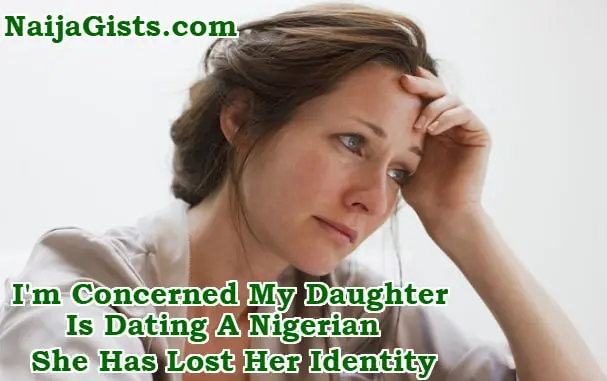 By Lucy Molina
I'm Concerned My Daughter Is Dating A Nigerian Man From Lagos, She Has Lost Her Identity – White Woman Cries Out
I am so concerned about my daughter that is in a relationship with a man from Lagos Nigeria. I have done my own investigation including but not limited to speaking to a lady in Lagos claiming to be his wife.
I have ICE agent and FBI looking into this, now they have a baby together and he tried his best to keep me away from the baby, also tried to change baby's name on hospital papers twice.
He shows signs of being a Narcissist, my daughter is totally blinded by this man, my family is a very united one. This is my daughters first baby, and although he states this is his first, he acts like he has other children. How can I verify marriage in Nigeria is this public records?.
The family is very concerned that he will be using the baby as a ticket to obtain US citizenship and he is now to be seen by a migration Judge this summer.
Please contact me with resources that can help me uncover this man's mask. All that I have tried to verify comes back unverifiable. We are praying that this Judge does what it takes to really investigate this man.
He is here under the pretense of being a Bishop , he also officiated his own marriage ceremony with my daughter, and I am sure has no credentials to marry, as I asked my daughter if he produced any credentials to her and has seen any credentials.
Please help me….my daughter has lost her identity she is not the same any longer.
Concerned Mother, Lucy Molina writes from the United States.
Follow NaijaGists.com on Facebook and Twitter.