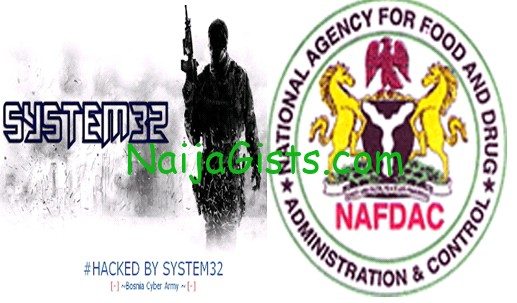 August 5, 2012 – Nafdac Website Hacked
The official website of NAFDAC (Nigeria's National Agency for Food and Drug Administration and Control) located at https://www.nafdac.gov.ng/ has been hacked by a group of hackers named Bosnia Cyber Army.
As at today August 5, 2012, an Islamic song is currently playing on the site and here is the current page as 3pm on Sunday August 5, 2012.
This is very shameful. How on earth can't Nigeria spend more on securing their an official website.
Few months ago, the official website of the Federal government of Nigeria was also hacked.
Na wa o this corruption thing in this Nigeria is going out of hand.
Who is the yeye programmer who designed the website in the first place?
According to sources, the project award for the website is over 10 million Naira. What happened to that fund?