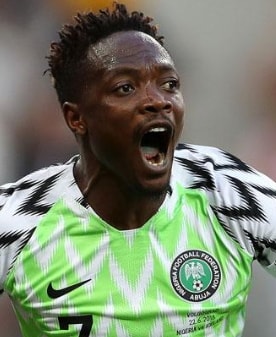 Nigeria Vs Iceland 2:0: Ahmed Musa Scores 2 Goals For Super Eagles As Iceland Loses Penalty Kick In Russia
#7 Ahmed Musa just secured two goals for Nigeria at the ongoing World cup match between Nigeria and Iceland.
Musa who shot 3 times managed to pull through with 2, making his team mates and Nigerians all over the world filled with excitement and hope in the second half of the match.
A Penalty was awarded in Iceland's favour but Sigurdsson missed it.
The match has ended in Nigeria's favour.
The final score  is 2-0.