Hot Gists
Actor Bayo Bankole Boy Alinco Sustains Head & Neck Injuries In Car Accident In Texas, Reveals Cause Of Crash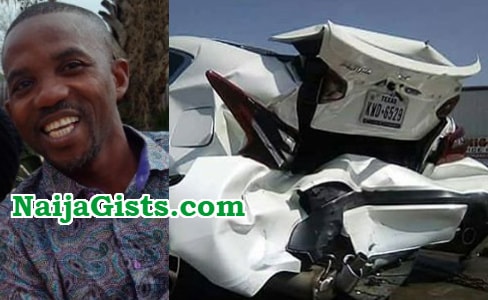 Nollywood Actor Bayo Bankole Boy Alinco Sustains Head & Neck Injuries In Ghastly Car Accident In Texas, Reveals Cause Of Crash
Nollywood actor and comedian, Bayo Bankole has opened up on the cause of the ghastly crash that almost took his life in Texas recently.
According to the actor, he was waiting at a traffic light waiting for his turn to go when a car suddenly crashed into him.
In his chat with The Entertainer yesterday, the actor said he sustained neck and head injuries in the crash.
On why he relocated to the US, the actor said:
"I decided to leave Nigeria in order to get the best for myself and to also equip myself with the most quality training possible in the industry."
When asked if his relocation has affected his career, the entertainer said:
"My relocation to the United States has not affected my career in any way. I still act and have featured in some movies shot here. I recently acted in a film produced by Lola Alao and it will be released soon. It was shot in Toronto, Canada."
Boy Alinco said he plans to visit Nigeria in December 2018.