Obituary
Nigerian Actor Chikezie Uwazie Is Dead: Nollywood Actor Dies After Brain Surgery In US
Tragic Loss Strikes Nollywood Again: Actor Chikezie Uwazie Passes Away After Brain Surgery In US
Nigerian Actor Chikezie Uwazie Is Dead: Nollywood Actor Dies After Brain Surgery In The United States
The Nigerian entertainment industry has been plunged into mourning yet again as the news of another actor's untimely demise spreads. Chikezie Uwazie, a talented actor known for his remarkable performances, has tragically passed away after undergoing a second brain surgery in the United States. The devastating news was shared by his colleague and friend, Obey Etok, who took to her Instagram page on Sunday to express her shock and disbelief.
In her heartfelt post, Etok wrote,
"I can't believe I'm posting this. Chikezie Uwazie goneeeee. After a 2nd brain surgery. Gini na emezi. I'm so shocked to get this news this evening. Just got this from our IMSU alumni platform. I thought you told me you were going to the States for greener pastures. You promised to come back some years back but I didn't see you. I can't believe you are gone but God knows best. Rest on Chyko."
The news of Chikezie Uwazie's passing comes as a devastating blow to the Nigerian film industry, following the recent deaths of other renowned actors, Murphy Afolabi, Adedigba Mukaila and Saint Obi. These consecutive losses have left the entertainment community and fans in a state of sorrow and disbelief.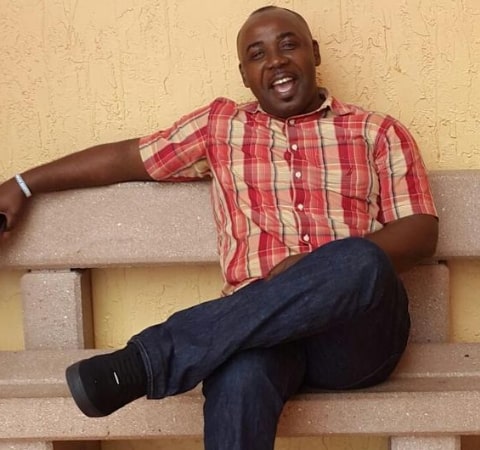 Chikezie Uwazie's talent and passion for acting had made him a beloved figure among his colleagues and fans. His contributions to the Nigerian film industry will always be cherished, and his memorable performances will continue to resonate with audiences for years to come.
As the industry mourns the loss of yet another talented individual, it serves as a reminder of the fragility of life and the importance of treasuring each moment. May Chikezie Uwazie's soul find eternal peace, and may his family, friends, and fans find solace during this difficult time.