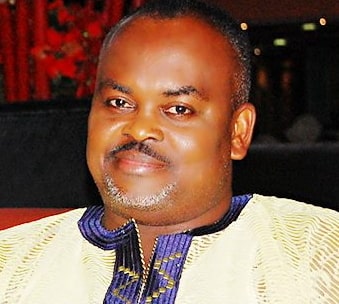 Nollywood Actor Solomon Akiyesi Praises Ghana For Stable Power Supply, Says Nigerian Federal Government Can't Boast Of Such
Controversial actor Solomon Akiyesi has praised the government of Ghana for providing Ghanaians with stable electricity.
The actor who recently made his first visit to Ghana said he is really impressed after 8 days of uninterrupted power supply.
Here is what Akiyesi told Selly Galley in a chat with Joy Prime.
"I have always looked forward to working in Ghana because you and I know that there's been this long collaboration between Ghana and Nigeria…. Ghana and Nigeria have come out strong in what they call Nollywood and Ghallywood, so I have always looked forward to coming around to blend with my Ghana patrons.

I want to praise the government first of all…The government that understands the role power has to play in the lives of the economy of the nation, should be praised…I have been here for close to eight days and there has not been power failure, so it's been so amazing".

"…and two to three days ago, someone 'barge' into my room and was like, 'Ah you can't be staying in your room like that… come let's do [experience] Ghana".
Akiyesi said he was really surprised that there were no lights out throughout his stay in Ghana, something Nigeria can't boast of.
He also appreciates the warm welcome he received from Ghanaians.