Nollywood
The Macmme Project: Nigerian Celebrities Join The Fight To End Malaria & Maternal Deaths In Nigeria
Nigerian actor Ramsey Nouah, alongside other top celebrities has joined in the campaign on 'The Malaria Child & Maternal Mortality Eradication' (MACMME) project.
Speaking on why he joined the project, Ramsey said he was once a street kid and understands how it is to be vulnerable.
"As someone who was once a street kid, the vulnerability of not knowing where you will lay your head at the end of every day, is something I do not wish for my worst enemy," he wrote on his Instagram.

"So, that many children and mothers spend their entire lives under such conditions really breaks my heart. We must all rise to fix this."
Other celebrities joining the campaign include, Vector, Omawumi, Kate Henshaw, Ali Nuhu, Waje Iruobe, Shaffy Bello, DJ Sose, among others.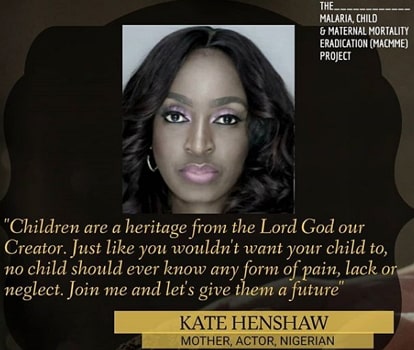 The organisers of the project said:
"Nation building is our collective responsibility. And it breaks my heart that so many lives have been lost. And that even today, many more will go. This is why it is so important to our nation's future that we start the repair now."