Depressed Nigerian DJ Seun Omogaji Xgee Commits Suicide By Taking Sniper As Wife Quits Marriage, Packs Out Of Matrimonial Home After 5 Years (Photos)
Fans Heartbroken As DJ XGEE Leaves Suicide Note Before Taking Own Life With Sniper Insecticide 
A young Nigerian man has ended his own life after his marriage crashed.
Fast-rising Surulere Lagos Based DJ Xgee (Real anmes Seun Omogaji) ended his own life last night exactly 5 days after his wife, Omobolanle Ajoke Omogaji moved out of her matrimonial home for the second time in 6 months.
According to family sources, Xgee who has been doing everything possible to keep his home together since mid August 2018 finally gave up on life last night shortly after he left a suicide note calling his friends and family members to wear White to his burial.
Omogaji reportedly took an overdose of deadly insecticide Sniper last night when all efforts to reach his beautiful wife failed.
Here is what he wrote on his Instagram page shortly before he ended his own life .
A social media source said Bolanle who took 4 years from Seun took him away from his family members after they refused to agree to their marriage back in 2013.
The source accused Bolanle of using 'love potion' voodoo to snatch Seun from the love of his life, a lady who just finished serving around the time, Bolanle subtly came into Seun's life.
The mother of two who is believed to be the financial backbone of her marriage reportedly left the deceased after accusing him of cheating on her.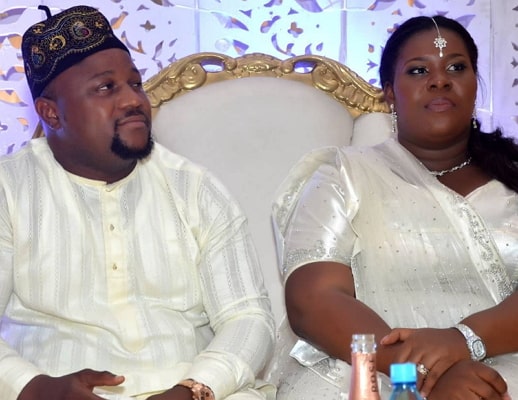 Meanwhile a social media source said it is likely a plot to get Omobolanle to reconsider him.
Here is what an entertainment insider told NG over the phone few minutes ago;
"Before everyone conclude, let us see his corpse, I think the guy is not dead. He did all these to get his wife to reconsider him. No sane man can take his own life out of no where except if juju is involved".