Nigerian Entertainment News Updates You Missed!
Paul Okoye Shares Adorable Photos Of Twins
Popular Nigerian musician Paul Okoye from the recently disbanded P-Square music group has surprised his fans, by sharing adorable pictures of his twins (Nadia, and Nathan).
We all know that Paul is someone who loves spending good time with his family and this weekend, he left fans happy, after posting these wonderful pictures of his rapidly growing twins.
In the photo, the Okoyes can be seen on red, black, and white outfits with designs, and the happy dad captioned this: "Daddy's Day Out".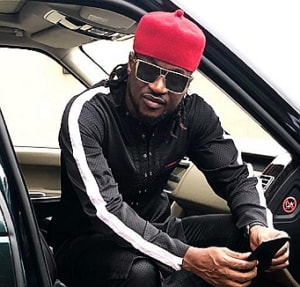 Meanwhile, we can recall that the duo 'Peter' and 'Paul' were once at the top of the Nigerian entertainment industry, before their recent split.
Their split remains a major heartbreak to fans.
In a statement by the singer 'Paul', he said he just decided to go solo, but we are sure there is another reason behind this decision.
https://www.instagram.com/p/B4FS0E3n8Cj/
While we pray for their re-union, we just have to continue following them with their new identities; Mr. P (Peter), and Rudeboy (Paul).
---
You Are Not A Musician If You Can't Play Musical Instruments- Victor Uwaifo
A good musician must at least be able to play three musical instruments, in order to be classified as a real musician.
The Professor of Arts (Victor Uwaifo), made this statement when the National Council of Arts and Culture paid him a visit, at his Revelation Tourists Palazzo Museum, on Saturday in Benin.
The visit is part of the activities to observe the 2019 edition of the National Festival of Arts and Culture.
According to Uwaifo, a musician will always stand out, if he or she is able to play at least three musical instruments.
He said the advancement of technology has created different computer facilities for the production of music, and as a result, musicians no longer have time to learn how to play real musical instruments.
While speaking on this, the veteran musician defined the word musician.
In his definition, which was drawn from a dictionary;
"A musician is someone who can play one or two musical instruments".
In a further statement, he said he plays different musical instruments like the guitar, sax, xylophone, piano, and more.
He advised musicians to study music seriously, and not to be carried away by the technological advancements, and also urged Nigerians to reduce the complaints on bad musical content, as long as the musicians were not causing nuisance to the society.
Speaking more on the modern Nigerian musicians, he praised and congratulated them for the improved sound quality, and music videos, which are now significantly better, due to the advancement of technology.
In a concluding statement, the legendary artiste 'Uwaifo' advised Nigerian artistes to develop the habit of investing money wisely, for the betterment of their own futures.
---
Popular Nigerian Musician Victor AD Loses Dad
 Popular Nigerian artiste 'Victor AD' loses dad to the cold hands of death.
The singer made this announcement on his Instagram page, where he revealed that the last word from his dad was 'Jesus'.
He described his father as the best dad in the world, and told fans about how he always tried to make him a better person in life.
https://www.instagram.com/p/B4FgdRpHc63/
RIP to his dad…
---
They Are After You- Paramount Ruler of Remoland Tells Naira Marley
 The paramount ruler of Remoland, 'Oba Ajayi Babatunde, has motivated the popular Nigerian singer 'Naira Marley', and advised him to thread with utmost caution, saying people are after him.
This was disclosed when Naira Marley went to perform at the Sagamu Festival and paid homage to the paramount ruler.
We can recall that Marley's alleged fraud case has re-opened, as the EFCC claims they now have strong proofs of fraudulent actions in the singer's laptop and iPhone.
According to the analysis on the singer's laptop, the EFCC said he frequently visits websites that deal with the sales and purchase of stolen credit cards.
In accordance with the words of the Paramount Ruler, he said people are searching for Marley everywhere, and furthermore told him to be careful, as they are after him.
---
Ex-Blogger Apologises To Toyin Abraham For Tarnishing Her Image
Ex blogger Tosin Silverdam has apologized on the social media, for tarnishing the image of Nigerian actress Toyin Abraham.
According to the former blogger, he often posted false stories about the actress, to get views and clicks.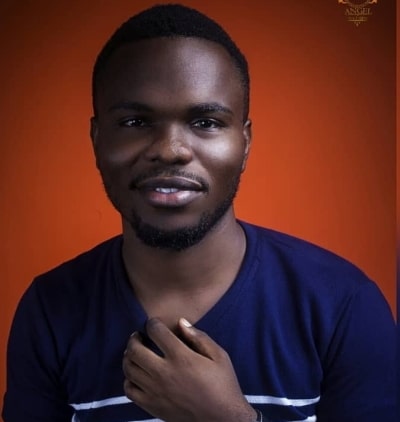 The ex-blogger added a statement, that another Nigerian actress is an accomplice in this crime, and he is sincerely sorry for all the troubles and pain he has caused Toyin.
As we all know, the social media is a place where all kinds of people post random stories (both true, and untrue).
Now, while a lot of people who publish false information pay for their immature actions, a lot others do not, so this just keeps going on and on…
The failed blogger who said he is a fan of Toyin made this shocking confession on twitter, and he is really getting it hot from Nigerians online.
In a tweet, he further said he had no intention of tarnishing her image, but he had to do it, as a desperate blogger.
While speaking further on the issue, he said nothing can stop Toyin from shining, as she keeps getting stronger by the day.
We can all recall that this actress just welcomed a child few weeks ago, and she just acquired a new Mercedes Benz .
It is clear that things are going pretty well with her, while on the other hand, her adversaries keep battling with their conscience.