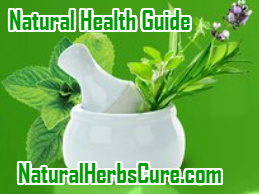 I want to make it officially known to you that we have launched a natural health blog for the benefits of all our readers.
I recently became a naturopathic doctor and to share my experience and life-saving tips with all, I  launched the blog for the benefit of all my fans, family members and friends.
Feel free to visit NaturalHerbsCure.com for researched based natural health tips.
God has blessed mankind with all powerful natural herbs to heal our ailments so we don't have to suffer anymore.
In the olden days, our forefathers used herbs to heal common ailment and this prolonged their lives, it seems conventional medicine has pulled us off from this effective healing path.
Trust me guys, there is a better way to heal all our ailments, we don't have to suffer anymore if we can tap into nature's most effective healing source, Natural herbs.
Over the course of my study, I mastered over 250 natural herbs and what they are used for, I can confirm with you that it works.
My family now use natural herbs for all our health needs.
I personally use natural  herbs as contraceptive (Neems, Blue Cohosh, Black Cohosh, Parsley).
To those using Chinese Herb, Dong Quai to induce period and as emergency contraceptive, stop it immediately if you experience constipation.
Ladies beware of Pennyroyal herb, it is toxic to your health. This very powerful herb is so effective that a slight overdose can kill. I'm going to start a clinical research on this next year.
I'm currently doing a clinical research on the use of Dandelion Root Extract, Carrot and other herbs to cure cancer.
In the next coming months, I will be travelling to a city in the South-West to sit with some traditional herbal experts to dive more into the use of traditional medicinal herbs from Nigeria and other parts of Africa.
I will be sharing my knowledge on NaturalHerbsCure.com weekly.
To start with, I encourage everyone to read 100 medicinal herbs and what they are used for.
Highly Recommended Readings:
A special thanks to my team of expert writers and researchers, Uzorue, Abioye, Duru, Salam and to God my creator, who gave me the inspiration.