Crime News
Nigerian Man Arrested With $456,000 Cash At Lagos Airport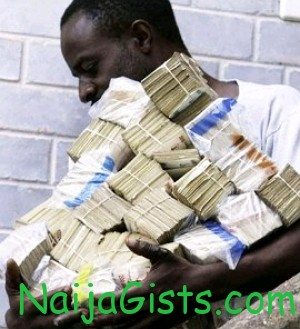 Dec 25, 2012 – Nigerian Man Arrested With $456,000 Dollar Cash At Murtala Muhammed International Airport Lagos

The Murtala Muhammed International Airport, MMIA, Command of the Nigerian Customs Service, NCS, Monday arrested a passenger, Mr. Ikebude Akoma, with $456,000 during the outward clearance of passengers of Qatar Airways flight to China en route Doha.
Speaking on the arrest, the Public Relations Officer of the Airport Command of Nigeria Customs Service, Mrs. Thelma Williams said that the passenger was apprehended for not being able to explain to the Customs authorities the source of the foreign currency with either bureau de change or bank slip which was a prerequisite for a proper documentation of the currency.
Mrs. Williams noted further that the passenger with the passport number A04073478, was arrested at the 'E' wing section of the Murtala Muhammed International Airport screening hall from where he was interrogated by officials on duty before being handed over the Economic and Financial Crimes Commission (EFCC).
According to her, the passenger was guilty of the law for his inability to convince relevant authorities over the source of the money as well as his defiance of rules concerning the movement of huge sum of foreign currency outside the country.
She said: "During the outward clearance of Qatar Airways flight to China via Doha, our officials reported that one passenger identified as Ikebude Akome with passport number A04073478 declared f$456,000 at E Wing screening hall of the Lagos Airport.
"On further investigation, it was discovered that the passenger had no proper document like the bureau de change or bank slip." she added.
Williams, however, pointed out that the passenger had been handed over to the Economic and Financial Crimes Commission (EFCC) for further investigations and necessary actions.
[Vanguard]