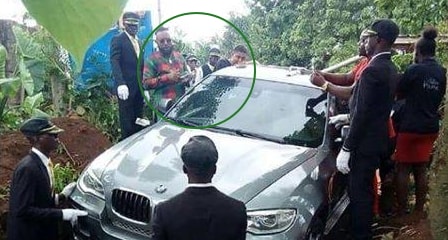 Check out the viral photo of a Malaysia-based Nigerian man who buried his father in a brand nee BMW X5 in Anambra over the weekend.
The one of its kind burial ceremony held in Mbosi town in Mbarakpaka Ihiala LGA  of Anambra.
According to social media sources, Azubuike, a well known drug lord is the only son of his father.
In the comment section of the viral post monitored by NG, a source said though Azubuike never built a house for his father, he took it upon himself to bury him in the most expensive ride of the season.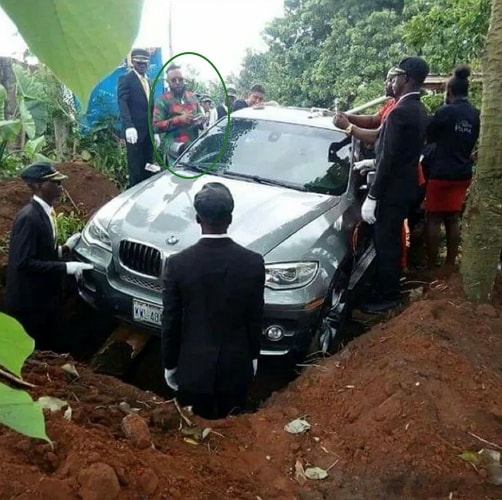 The car reportedly cost over 30million naira.