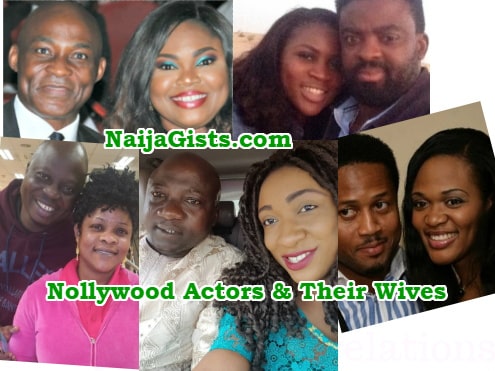 Nigerian Actors & Their Wives: Meet Married Yoruba & Igbo Actors And Their Spouses [PHOTOS]
For most Nollywood actors getting to stardom is the apex of their career. However, most of them usually retreat into a quiet life once they get married in order to focus on family life. For most of the part, they combine both family  and career perfectly well.
Below are some A -list actors and their wives:
Anayo Modestus Onyekwere: Popularly known as Kanayo O Kanayo, he is an award winning actor who made his debut in the blockbuster movie, "Living in Bondage". Since then, he has starred in over a hundred movies.
He is married to Nneka Onyekwere and they have four children. The actor who is known for his ritualistic and diabolic roles has starred in major movies such as Apaye, Billionaire's Club etc.
He is the perfect definition of a family man and does not hesitate to attend events in his family's honour.
Desmond Elliot: This popular actor and director is a head turner any day. Born in 1974, he is partly Yoruba and partly Igbo. He got married to the love of his life, Victoria on 26 December, 2003 which was the same year he graduated from the University of Lagos. They have four children.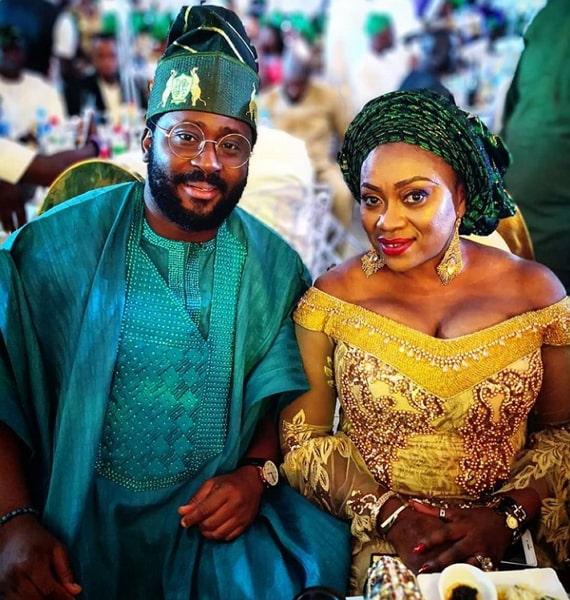 His wife quit her banking career to support her husband by becoming a major Nollywood distributor. She is a caring and loving wife who caters for her husband and children. Desmond on his part has confessed he cannot do without his wife's home made dishes (she is from Calabar).
Despite his busy schedule as an actor,  the director and politician is always there for his family and even attends his children's school functions.
Nkem Owoh: One of the most hilarious actors in Nollywood, "Osuofia" as he is popularly called is the perfect definition of a "humour monger". This actor has starred in over eighty movies with " Osuofia in London" rated as his best film.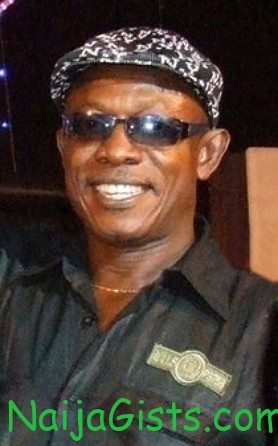 He married Ngozi Owoh in 1998 and they have two teenage daughters. His wife is a very reserved woman and does not like attention. Nkem on the other hand is a very busy man, hence, he is not usually around with his wife and daughters.
Ramsay Nouah: Nollywood's golden boy, Ramsey Nouah has been married to Emilia Philips-Nouah since 2002 and they have three children. According to him, his wife is the reason their marriage is still standing because she is very understanding.
When asked why they rarely appear on red carpets, he said she usually goes ahead of him because she is camera shy. The important thing is that they are happy together.
Chidi Mokeme: Popular actor and former Gulder Ultimate Search Host is a married man. Although many were not exactly sure of the wedding, it was confirm that he has been married to Jean Mokeme since April 2012.
Very little is known about their marriage because they live apart. While he is in Nigeria, his wife lives in the US. According to him, that was how they started dating so it would take a while to sort out relocation issues. He however said that he usually travels to be with his wife.
Imeh Bishop Umoh: This hilarious actor is famed for his role in "Okon Lagos" which earned him the nick name Okon. He is happily married to Idara and they have a very cute daughter.
The couple who recently celebrated their four year wedding anniversary are not known to flaunt their marriage on social media. They however post pictures every once in a while especially to mark special occasions and all seem well with the Bishops.
Chinedu Ikedieze: The actorPopularly known as Aki is known for his very mischievous roles. He is married to Nneoma who is a costume director. They met on set in Lagos and dated for three years before the traditional marriage took place on 26 November 2011.
Although they do not have children yet, they both seem unperturbed and are more focused on their career and making each other happy.
Yul Edochie: He is a popular actor and last son of veteran actor Pete Edochie. He got married in 2004 to May Aligwe Edochie with whom he has three kids.
His wife is a computer engineer and does not like being in the spotlight. This explains why she is hardly seen with him on the red carpet.
They are one very young and beautiful couple and we wish them all the best.
Zack Orji: One of Nollywood's celebrated actors, Nollywood cannot be complete without a word of mention to his name. This award winning actor has starred in over 250 movies and is one of the pioneers of Nollywood.
He has been married to his wife, Ngozi Orji for over 25 years and they are blessed with three children. She is also an actress but due to the fact that their marriage has lasted for all times, not much is said about them.
Yemi Blaq: Very stylish and suave, Yemi Olatunji is better known as Yemi Blaq. He is married to Remi Blaq and they both have a son. According to him, his marriage is the most important thing to him and being a father to their son.
Odunlade Adekola is married to Ruth Adekola, their union is blessed with 4 children.
Kunle Afolayan is married to Tolu Afolayan, their union is blessed with 3 children.
Olaniyi Afonja Sanyeri is married to Hawawu Omolara Afonja. Their marriage is blessed with 2 children.
Muyiwa Ademola is married to Omolara Ademola. Their marriage is blessed with 4 kids.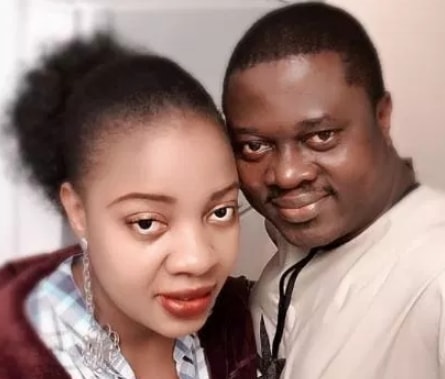 Bolaji Amusan Mr Latins is married to Ronke Amusan.
Mike Ezuruonye is married to Canada based Ikechi Nnorom.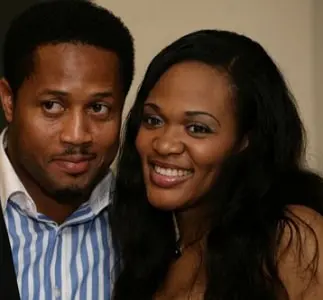 Olu Jacobs is married to Joke Silva,their marriage is blessed with 2 grown kids.
Funsho Adeolu is married to fellow actress Victoria Adeolu.
Richard Mofe Damijo is married to Jumobi Adegbesan.
OC Ukeje is married to Ibukun Togonu.
Yomi Fabiyi is married to London based Fran.
Victor Osuagwu is married to Rosaline.
IK Ogbonna is married to Sonia Morale.
Comic actor Saka is married to Olaide Ayetoro.
Tchidi Chikere is married to Nuella Njubigbo.