Crime News
Nigerian Pastor Apostle Chris Omatsola Closes Church In Lekki & Ajah As Girlfriend Leaks Sex Video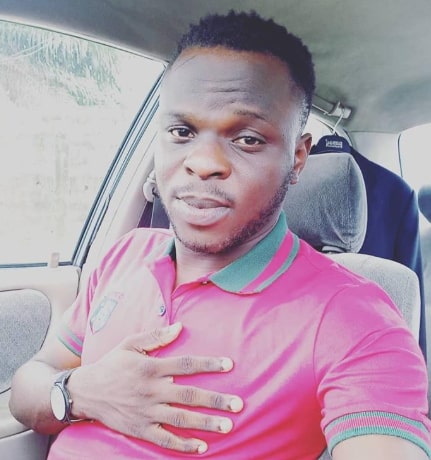 Nigerian Pastor Apostle Chris Omatsola Closes Church In Lekki & Ajah As Girlfriend Leaks Sex Video, Blames Self For Engaging In Premarital Sex
The Pastor at the centre of a viral sex video scandal, Pastor  Apostle Chris Omatsola has closed down the Ajah and Lekki branch of his church following death threats.
In a chat with Punch Metro yesterday, Omatsola said the new location of his ministry will not be revealed to the public.
The founder of Zionwealth of Life Assembly  and his ex-girlfriend, Tamaratokoni Okpe had a messy clash over their sex video that was leaked by Okpe.
The ex-lovers who dated for 7 months  slept with each other and Omatsola filmed the acts on his cell phone.
Shortly after things fell apart between them, the lurid video emerged on the Internet.
Omatsola said Okpe released the video online after he refused to pay her the N200million she demanded from him.
Here is what Omatsola told reporters yesterday:
"First of all, I was wrong to have had a sex date with somebody I was supposed to marry. But this should not be an instrument of blackmail. It's really outrageous. My followers know the truth. They know who they are following".

"A lot of waters have gone under the bridge. We are trying to protect ourselves from the public, because they have not really been fair to us. We still have a lot of our people, although this has affected our ministry grossly. Our church is a ministry. It is an assembly of young people.

"We have a location where we meet for now because of what happened; we have been receiving a lot of threats; some people are saying they want to burn our church. We had to change the location to a designated place where we meet and we will not share that with the public, because we don't want the public; we know our people."