Entertainment News
Nigerian Pastors Using Celebrities To Boost Church Attendance Under Fire As CAN Condemns New Trend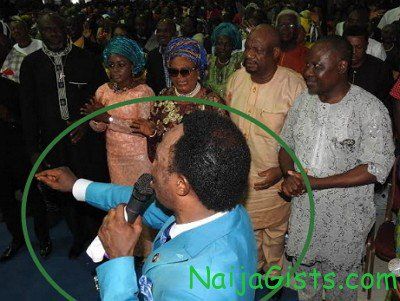 October 12, 2017 – Nigerian Pastors Using Celebrities To Boost Church Attendance Under Fire As CAN Condemns New Trend
The Christian Association of Nigeria has criticised the attitude of some churches, especially in Abuja, in inviting secular celebrities and entertainment stars to boost attendance at their programmes.
The General Secretary of CAN, Musa Asake, condemned the new trend saying it would only distract people from the teachings of Christ.
He said rather than the ''church learning from the world, the church should be imparting the world.''
It is now common for some churches to publicise upcoming programmes and services by printing massive bill-boards and circulating posters, bills, fliers to announce the attendance of actors, musicians and other celebrities at such events.
At times, local and international gospel acts are invited alongside these entertainment icons to boost attendance.
Years ago, this would have been an anomaly as the church is believed to frown at allowing the vestiges of worldly influence invade its terrain.
Recently, however, the trend seems to have changed, at least with some churches, with the invitation of A-list Nollywood celebrities, musicians and comedians to church programmes- perhaps to attract more crowd to such events.
Early last year, two churches, Action Faith Int'l and Prevailing Power Assembly in Abuja invited Nollywood star, Patience Ozokwor and Osita Iheme (Paw Paw) respectively to some of their events.
Also, last year, House on the Rock Church invited Akpopororo, a comedian, to its annual programme, "The Experience", also to perform.
And most recently, Firehouse Church, Nyanya invited entertainment stars, Ini Edo, Desmond Elliot and Osita Iheme in August and actress cum comedian, Funke Akindele (popularly known as Jenifa) in September.
We learnt that these churches invited the celebrities to their events to shore up attendance and also motivate their members to elicit more commitment.
[Premium Times]