Crime News
How Drunk Nigerian Policemen Kill Man 5 Days After His Wedding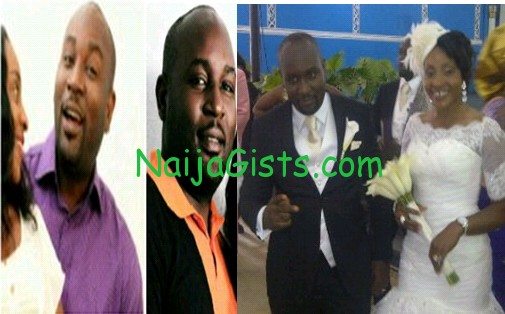 Sept 22 , 2012 – How Drunk Policemen Kill Man 5 Days After His Wedding
A newly married man identified as Ugochukwu Ozuah (Ugo Ozuah) who was fatally shot by allegedly drunk Nigerian Policemen infront of the UPS office off Gbagada Expressway in Lagos on Thursday the 20th of September, 2012 has succumbed to his injury. naijagists.com
Ugo Ozuah died of his injury on Saturday morning at a Private hospital in Ikeja.
We learnt Ugo got married to his lover on the 15th of September, 2012.
Read the detail story from one Mr Aye Dee, a close friend of the deceased below.
How Drunk Nigerian Police Officers Killed An Innocent Man, Ugochukwu Ozuah
As details emerged, it turned out that one of our former classmates who is now based in the UK had come into Nigeria for Ozuah's wedding. This classmate had gone to visit the new family after they returned from their honeymoon, and at 10pm had been driven to the Gbagada Expressway (in front of the UPS office) by Ozuah to catch a cab home.
As they were waiting for a taxi to pass by, a Police pickup truck with intoxicated but uniformed policemen in it pulled up about 10-15 feet from them, and a policeman fired a shot directly into Ozuah's chest, with the bullet going right through.
The classmate who was with him immediately ran for cover, as he did not want to be shot too.
By the time he returned a few minutes later, Ozuah's bleeding body was on the ground, with a plethora of policemen, including the DPO from the Anthony Police Station gathered around it. He was late transported to a private hospital in Ikeja where he was confirmed dead, even though the Gbagada General Hospital was nearby.
Thus a young man's life was snuffed out by a police force that was created to serve and protect him and his fellow citizens.
Another evidence of Nigerian Police brutality.
May his soul rest in perfect peace.