Entertainment News
Nigerian Woman Breaks 100-Year Academic Record At Mysore University India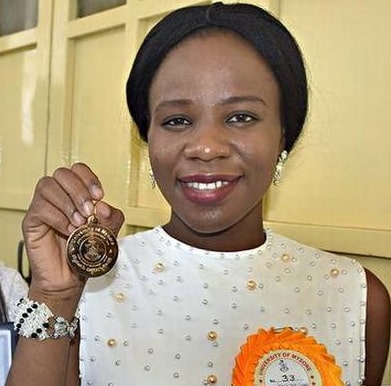 Nigerian Breaks 100-Year Academic Record At Mysore University India
A First Class graduate of Chemistry from Usmanu Danfodiyo University Sokoto, Stella Emelife Chinelo has broken a 100- year academic record at the 99th convocation ceremony of the Mysore University India to emerge overall best graduating student.

For the record -breaking performance, she earned 20 gold medals and five cash prize awards.

Disclosing the development on Friday at the 35th, 36th and 37th combined convocation awards of degrees, diplomas and certificates, Vice Chancellor of the Usmanu Danfodiyo University, Sokoto, Professor Abdullahi Abdu Zuru, noted academic excellence and standard remain the focus of the institution.

He said any of the current students and graduands could replicate Chinelo's feat, stating "just always remember that learning is a lifelong endeavour and its key ingredients are observation, thinking, consultation and decision making."
Zuru said for the first time since inception, the university is producing a female first class graduate in Physics, Zainab Abdullahi Bashir from Katsina state with CGPA of 4.81in the 2017/2018 academic session.
Others with similar performance grades include: Okek Obinna Kingsley B. of Forestry with CGPA of 4.81 in the 2015/2016 session while Andulahi Saminu Mujammad B. Fisheries earned 4.84 CGPA in 2016/2017 session and Ojo Suleiman Adebowale BSc Mathematics who graduated in 2017/2018 session with 4.91 CGPA respectively.
While expressing gratitude to God, Zuru told the graduands to count themselves fortunate for passing through the university.
"I say congratulations to our beloved graduands. You must also keep in mind that the world out there is a tough, rough, rewarding or punitive terrain depending on how you navigate it," he stated.
Here is a video she made to celebrate the feat.
Follow NaijaGists.com on Facebook and Twitter.