Hot Gists
Nigerian Woman Delivers Sextuplets, 6 Babies In 9 Minutes At Houston Texas Women's Hospital
Nigerian Woman Gives Birth To Sextuplets, 6 Babies In 9 Minutes At Women's Hospital Texas
Thelma Chiamaka Delivers 2 set Of Twin Boys And A Set Of Twin Girls
A Nigerian woman has made history in Texas.
According to Fox News, Thelma Chiamaka delivered two sets of twin boys and one set of twin girls between 4:51 and 4:59am.
The bundle of joy came exactly 29 weeks and 2 days.
The history maker delivered her babies at the Women's Hospital of Texas.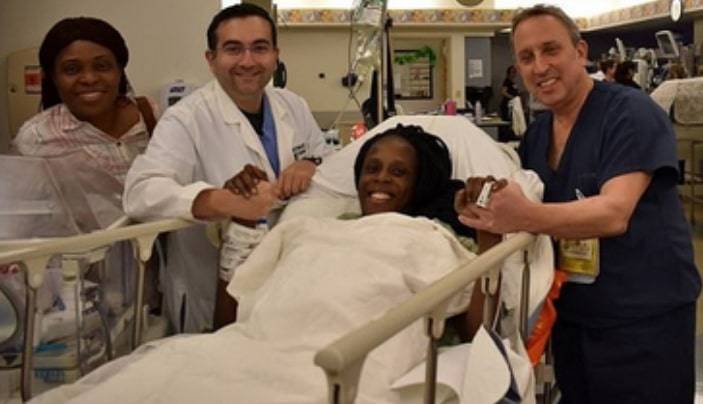 All six babies weighed between 1 pound 12 ounces to 2 pounds and 14 ounces.
The hospital said the sextuplets are in stable condition and will continue to receive care in the hospital's advanced neonatal intensive care unit.