Crime News
Nigerian Yahoo Fraudster Wiseman Oputa Jailed In Houston Texas Over $1.3Million Wire Fraud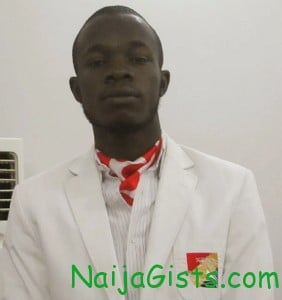 October 15, 2017 – Nigerian Yahoo Fraudster Wiseman Oputa Jailed In Houston Texas After Pleading Guilty To $1.3Million Wire Fraud
Wiseman Oputa, a Nigerian Yahoo fraudster based in Texas has been sentenced to 3 years imprisonment by a Federal Judge in Houston after he pleaded guilty to a $1.3million wire fraud in April.
25-year-old Oputa allegedly used different fake passports to open bank accounts in the Houston area.
The passports which had his pictures were registered with different names and identification.
He played his game by luring his online victims into sending money into those accounts.
Wiseman will face deportation when he leaves prison.