NOLLYWOOD ACTORS & ACTRESSES WHO ARE DEAD: LIST OF DEAD NIGERIAN ACTORS & ACTRESSES FROM 2010 TILL DATE
The Nigerian movie industry, otherwise called Nollywood, is blessed with many talented actors and actresses. Many gifted thespians have graced the big screens since the first ever Nollywood movie, more than two decades ago.
In this article, we will be going through a compiled list of the Nollywood actors and actresses who have passed away since 2010 until 2018.
Instead of wasting time, let's get into it already, shall we?
Nigerian Actress Who Died In 2010
Toun Oni
Popularly referred to as Mama T, Toun Oni was a well-respected actress having featured in popular movies and TV shows including Fuji House of Commotion. She was 68 years old when she died on July 8, 2010. Based on reports, the cause of her death was due to a brief illness.
Nigerian Actors Who Died In 2011
Ashley Nwosu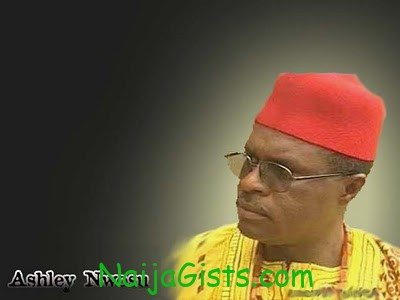 Ashley Nwosu was a veteran actor in the Nigerian movie industry, having featured in popular movies including First lady and Glamour Girls. He died of a liver disease on April 21, 2011.
Christy Essien Igbokwe
A.K.A The Lady of Songs, Christy Essien Igbokwe was firstly known as a songstress before venturing into the Nigerian movie industry. She died after a short illness on 30th June 2011. She was 50 years old at the time of her death.
Sam Loco Efe
It was a shock when the news broke about the death of Sam Loco Efe in 2011. The man was a talented actor that brought relief to viewers through his comic acting. While the cause of his demise is still a mystery, it was gathered that he slumped in his hotel room on that fateful day of August 8, 2011.
Geraldine Ekeocha
Geraldine died on the 4th of September, 2011 during a surgical procedure to remove a fibroid in her body.
List Of Nigerian Actors Who Passed Away In 2012
David Ihesie
After a protracted illness – arthritis, veteran actor David Ihesie passed away in Enugu state. He was 73 years old at the time of his death. The Delta state born actor died on January 19, 2012.
Pete Eneh
According to reports, Pete Eneh was said to have died from the trauma of having one of his legs amputated. Pete Eneh died in November 2012 after an illustrious acting career.
Enebeli Elebuwa
December 5, 2012, was a dark day for Nollywood, as it marked the day when a veteran in the industry passed away. Enebeli Elebuwa was a popular and talented actor that starred in leading roles – mostly as an antagonist – in movies such as City of Kings and Royal Wars. He was down with a stroke and died in an Indian hospital after he was taken there for treatment. He was 66 years when he died.
Bisi Komolafe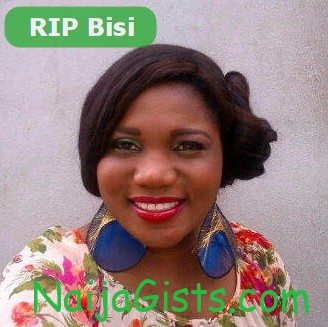 On the last day of 2012 – December 31 – Bisi Komolafe died due to complications relating to her pregnancy at the University College Hospital, Ibadan. Apart from her acting roles, she was also a film director and producer of Yoruba movies.
Names Of Nigerian Actors Who Died In 2013
Lugard Onoyemu
While training at a stadium in Lagos, Lugard Onoyemu slumped and died. His portfolio includes having been a secretary of AGN (Actors Guild of Nigeria) and a ton of movies to his name.
Justus Esiri
A native of Delta State and father of popular musical artiste, Dr. Sid, Justus Esiri was a popular actor in the Nigerian scene after starting his acting career in 1968. He was pronounced dead on 19th February 2013 aged 70 years old. He is a cast member of the popular TV series, Village Headmaster during its original run.
Tony Umole
Tony Umole was a respected actor in Nigeria. He is well known for his role in the TV series, One Love. While the cause of his death remains unknown, he had a wonderful acting career having starred in several movies. The actor died on July 5, 2013.
Flavian Okojie
Three weeks after his wedding to popular NTA (Nigerian Television Authority) broadcaster, Omo Kivie Adeola, Flavian Okojie was reportedly shot by robbers in Benin City, Edo state. This was in October 2013.
Nollywood Stars Who Passed Away In 2014
Chris Nkulor
On April 22, 2014, Chris Nkulor was said to have died after struggling with a kidney-related ailment at the Obafemi Awolowo University Teaching Hospital, Osun state. He could not get treatment because of the fact that he didn't have the required N3 million for surgery.
Romanus Uchenna Amuta
Popular known by his stage name, Natty, Romanus Uchenna was gifted actor that was special for his comical relief. His role as Natty in the New Masquerade was what brought him to the limelight. On June 7, 2014, Romanus was reported to have died after suffering from a stroke in Enugu state. Before then, it was reported that he had been battling with partial paralysis.
Clems Onyeka
On October 14, 2014, Clems Onyeka was hit by a stray bullet during a gun battle between the Nigerian police and armed robbers. The actor died immediately after been hit by the bullet.
Nigerian Actors Who Died In 2015
Mufutau Sanni
Famously called Ajigijaga or Broken Bottle, Mufutau Sanni was a well-known actor in the Yoruba movie industry. He passed away on the 31st of July, 2015, after previously surviving a bike accident. He died as a result of complications from the accident.
Muna Obiekwe
Unarguably one of the biggest losses to Nollywood; Muna Obiekwe died on January 18, 2015, in Lagos state after suffering from kidney failure. He was a very popular actor in the Nigerian movie industry having starred in several movies and in titular roles. His death shook the entire Nigerian film industry as he was a great talent.
Nollywood Celebrities Who Died In 2016
Festus Aguebor
Widely known as Uncle Festus in the movie industry, Festus Aguebor became a well-known name in Nigeria after his starring role in The King and I. He was a part of the cast for classic TV series like Village Headmaster and starred in more than a century of movies spanning more than three decades. He was 70 years when he died on February 23, 2016.
Veteran actress Bukky Ajayi
Having starred in popular TV series like Checkmate and Village Headmaster, Bukky Ajayi became a household name in the Nigerian film industry. Although she started as a journalist, she went on to build a name for herself. It was a sad day on July 6, 2016, when the news broke of her death. She died at the age of 82.
Nigerian Actors & Actresses Who Died In 2017
Last year was a sad one for Nollywood as we witnessed the death of several actors and actresses.
Prince James Uche
Prince James Uche was a well-known name in Nollywood having featured in popular movies like Igodo and Lost Kingdom. He died in early 2017 (specifically on March 8) after a protracted battle against kidney disease among other ailments that included diabetes and eye disease.
A native of Abia State, the thespian was admitted for more than 18 months in the hospital before his eventual death. His state government offered to assist Prince James by paying N10 million of his medical bills. However, the magnanimous gesture was not enough to salvage the actor's life.
Olumide Bakare
On April 22, 2017, Nollywood was thrown again into mourning following the reported death of yet another actress. This time it was Olumide Bakare that passed away, increasing the number of dead actors for 2017.
Adeshina Adesanya
A popular Yoruba movies actor, Pastor Ajidara, as he is famously called, was the TAMPPAN (Theatre Arts and Motion Pictures Practitioners Association of Nigeria) governor before his demise. He was suffering from kidney failure, which eventually led to his death on May 7, 2017. He was aged 62 at his death.
Moji Olaiya
At the age of 42, Moji Olaiya became another Nollywood to have passed away in the first half of 2017. She reportedly died of a heart attack. Fans of Wale Adenuga's Super Story will know this actress as she featured in the TV programme among other shows and movies.
Victor Okwuchukwu Eze
Lovers of Amaka Igwe's Fuji House of Commotion will remember Victor Eze for his role as Alika in the TV show. The talented actor died on June 25, 2017, owing to Stroke.
Adebayo Faleti
At the age of 86, Pa Adebayo Faleti, a man attributed as being the one to have translated the Nigerian National Anthem from the English Language to Yoruba. Besides being an actor, Faleti was a journalist, a movie director, and a librarian. He died on July 23, 2017.
Obi Madubogwo
Obi Madubogwo died on August 28, 2017, after a lengthy tussle with diabetes. It would be recalled that the actor sought public assistance for surgery after surviving a coma. He is famous for his part in the movie, Conspiracy, which also had the likes of veteran actress, Onyeka Onwenu as one of the lead actors.
Alhaji Kasimu Yero
Alhaji Kasimu Yero died in Kaduna state after a lengthy battle with an ailment. He is best known for his role in the TV series, "Cock Crow at Dawn". He was 70 years as at the time of his death – September 3, 2017.
Okwy Chukwujekwu
Better known by his stage name, Main Bossman, Okwy Chukwujekwu was a comic actor. His most famous role was in the movie, Men of Wisdom. He died of asthma in September 2017.
Funke Abisogun
Wife to Taofeek Al Hassan Abisogun, Funke Abisogun was a famous actress in the Yoruba wing of Nollywood. She was a producer aside from her acting position. She died in October 2017 after giving birth some days before.
Nigerian Actors & Actresses Who Died In 2018
Nora Nkiruka Ugo
Up-and-coming actress Nora Nkiruka Ugo became the first Nollywood actor/actress to die in 2018. The cause of her death was reported as complications from Uterine Artery Fibroid Embolisation – specifically pulmonary embolism. The time of her death was put at 12pm, January 28, 2018.
Tony Aleg
On April 13, 2018, Green Onions, as he is famously known as passed away adding to the toll of deaths in the Nigerian film industry. His most notable role was in the movie "Fire Love". It is yet to be established as to what caused his death.
Aisha Abimbola
Popularly known to her fans by the Pseudonym, Omoge Campus, Aisha Abimbola is a gifted actress that dazzled the Yoruba wing of the Nigerian film industry. She is popular for her roles in movies and TV series such as "Kamson and Neighbours", "So Wrong So Right", and "Omoge Campus" which is the movie that brought her to the limelight. On May 16, 2018, it was reported that Aisha died of breast cancer while receiving treatment in a Canadian hospital.