How Nollywood Actress Chinedu Bernards Died Inside Catholic Church In Enugu During Sanctuary Cleaning
More details have emerged on the sudden death of budding Nollywood actress Chinedu Bernards.
According to a top parish priest at St Leo The Great Catholic Church, Federal Housing Estate in Enugu, the actress slumped while cleaning the chapel on Saturday morning.
She was immediately rushed to the hospital where she was pronounced dead.
The body of the actress who has featured in about 8 movies has been deposited at the mortuary.
Her family members reportedly claimed her body this afternoon.
Here is how her bestie, Iheme Nancy announced her departure on the social media.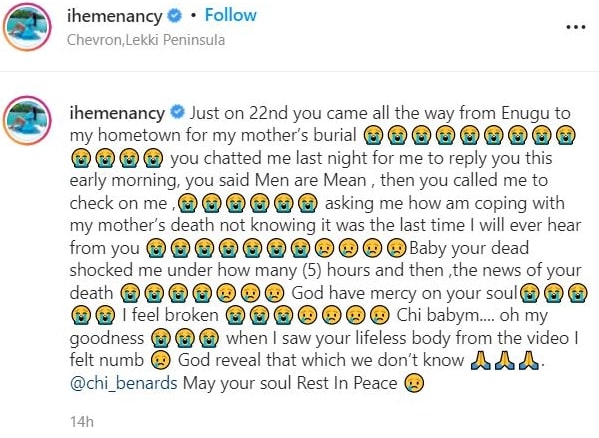 May her soul rest in peace.