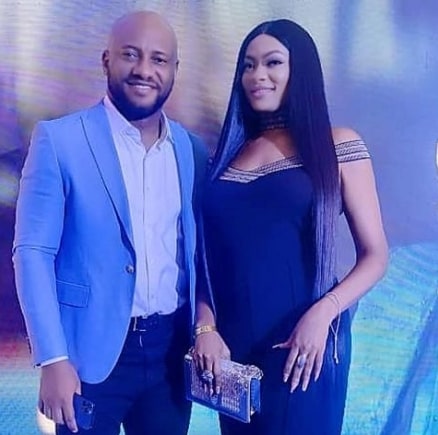 Nigerian Actor Yul Edochie Praises First Wife After Revealing Love Child From Baby Mama
Nollywood actor Yul Edochie is adding insult to injury exactly 24 hours after revealing the love child from his baby mama, Judy Austin.
The actor who revealed Star Edochie, the love child from his baby mama on Wednesday took to the social media early this morning to honour his first wife, May Edochie.
Here is how  Yul Edochie praised his heartbroken first wife on Instagram this morning.
Here are some comments from disappointed fans of the Nollywood superstar.
jessica_prettico wrote;
this is unnecessary man, I thought you were different and responsible. Just rest ,this doesn't solve the damage you made to her
bubixluxury
How can you carry salt and be rubbing on a fresh wound? Where's your conscience? Oga, leave social media and think of a better and more sincere way to get your Wifes forgiveness. What is this nonsense? Like she's a kid you can be toying with her emotions and still expect her not to cry! You are being shamelessly manipulative!
princessjemaimahbenjamin
My Sisters, Whatever You Learn From This Also Add This To It. Life Is Full Of Surprises Both Positive & Negative. It's An Error To Discard Your Dreams & Focus On Building Your Husband's Dreams. Marriage Shouldn't Make You Throw Your Life Away As A Woman, Build Yourself & Be Ready For Anything.
Humans Are Likely To Change, Only GOD Is Forever Faithful.
I Pray For Every Woman Out There, May We Not Finish Labouring With A Man Only For Another Woman To Come & Eat The Fruits Of Our Labour In JESUS Name,
bnjoku20
why not make her No 1 forever without involving No 2…So sad cos may deserve the whole world and all the love..Pretty May God will uphold and give u strength to overcome every pain..We love you May
dr_gelkyk29
Wat women take shall,,, this is very very disrespectful, wil u take this if it was d other way roundv