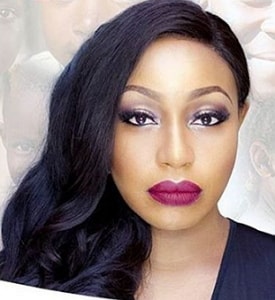 Few days ago, Rita Dominic slammed Nollywood producers on Instagram, saying that not all movies should go to the cinema.
According to her, some producers should make their movies for the DVDs and places like Iroko Tv and Ibaka TV.
This statement did not sit well with some producers and award-winning filmmaker Don Pedro-Obaseki has taken Instagram to write an open letter to Rita Dominic reminding her of her past when she used to sweat in 2003 roaming from one set to the other.
Obaseki further warns Rita not to be like the proverbial bird Chichidodo in Ayi kwe Armah's novel that hated shit but feeds only on the maggots from shit.
The actress took to the social media on Sunday to calm down the tension generated by her previous comment.
Her words:
"Hello Fam! I wanted to post a video but it was too long so I opted for a long post. A couple of days ago I posted a quote to motivate active members of my beloved industry. You decided to build a nice big table there, gathered us on top and shook it till we all had to pay attention.It became apparent rather quickly that you have been fed up for a while.

Guess what!! I have heard you!I have heard you as an actor. I have heard you as a producer. I will do better. I have never been one not to listen to constructive criticism so it is to my advantage to listen again. Thanks to the colleagues who called me, tweeted, sent messages and even braved commenting while the table was shaking vigorously.

Glad you understood the intention of my post. We are cultivating a cinema culture and we cannot do it without our audience. They have spoken and I have a better grasp of their frustrations. It is a positive thing to have our consumers emotionally invested In our films. I want to request that our viewers not give up on going to the cinemas to support films.

If a film is good encourage the filmmakers by telling others to see it. You have an important role to play in the development of the Nigerian film industry and you have taken the first steps by letting your voices be heard.

You can now stop shaking the table so we can get down to make better films for you."