Crime News
Obama's Re-election Attack: Holly Solomon, Arizona Woman Blames Husband, Crushed Him With Jeep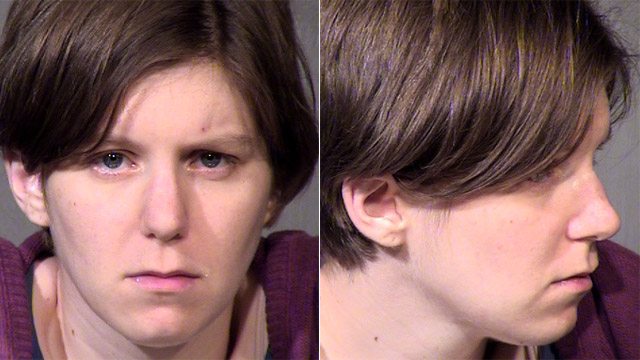 Nov 13, 2012 – Obama's Re-election Attack: Holly Solomon, Arizona Woman Blames Husband For Obama's Victory , Crushed Him With Jeep
Holly Solomon, a 28-year-old woman from Messa, Arizona has been arrested after she allegedly used their family jeep to run her husband, Daniel Solomon over after she accused him to be directly responsible for President Obama's re-election victory. naijagists.com
Before the attack, we learnt Holly Solomon has heaped tons of blame on her hubby over Obama's reelection because he didn't vote in the recently concluded American presidential election.
According to reports from reliable sources, Holly Solomon allegedly engaged in an intense verbal argument with her husband while chasing him around at Gilbert parking lot in Messa, Arizona.
She eventually managed to get him pinned underneath their family jeep as he tries to make his escape.
Daniel suffered severe injuries and has been rushed to Osborn Medical Center where he remains in a critical health state.
Holly Solomon has been arrested and booked for aggravated and domestic violence assault.
At the time of her arrest, no alcohol or hard drugs was listed as a factor for the violent attack.
Wonders indeed shall never end.
Wishing that poor guy quick recovery.