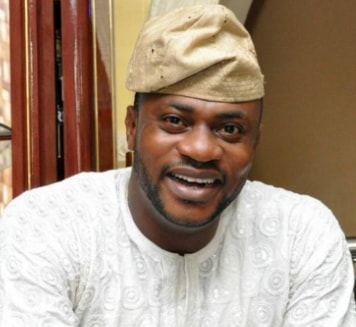 Odunlade Adekola Biography & Net Worth: Interesting Life Story Of Funniest & Richest Nollywood Yoruba Actor
Odunlade Adekola can be said to be one of the greatest actors to ever come from the South western part of Nigeria. His dramatic roles in movies are loved across the nation for the way they bring spice and comedy to the play, and he is also good looking.
He was born on 31st of December 1976 in Abeokuta Ogun state but has his origin from Ekiti State in the South western part of Nigeria.
He started acting at a very early age performing different drama plays in the church. His parents Pastor and Deaconess B.A Adekola were very active members of the church and that created an opportunity for him to showcase his talents in the house of God.
Odunlade Adekola showed more interest in comedic roles since his young days with him writing scripts to be acted by him and his childhood friend Tunde in the church, and right now he is said to be the funniest Yoruba actor in Nollywood.
Odunlade Adekola attended St. John's primary school before proceeding to St. Peter's college in Abeokuta for his secondary education. He recently completed his degree in Business Administration at the University of Lagos. He was a very active actor in his early school days, acting both in school and the church.
There were not a lot of good actors that could put so much drama into their roles and still make a funny impression on the audience but that was Odunlade Adekola's speciality. He quickly found his place in the Nigeria movie industry, Nollywood when he joined the Association of Nigeria Theatre Arts Practitioners (ANTAP) in 1996, he was under the guidance of popular movie producer Alasari whose real name is Isola Durojaiye(now late).
He joined the Association in 1996 and just a few months after he was already getting a lot of movie roles.
Over the years Odunlade Adekola built his name in the industry and earned himself a significant fan base in the Nigerian community. By late 2000's he was already one of the most prominent actors in the industry alongside colleague Funke Akindele popularly known as Jenifa. The pair were believed to be the next big thing in the Yoruba section of Nollywood and they have not let us down over the years. Since he got his first role in 1996, Odunlade Adekola has gone on to feature in over 100 movies earning himself some accolades in the process.
He was an actor that stood out in the midst of his colleagues whether he was playing a major role or was just a supporting actor.
Some of his movies are Oyenusi, the popular Adebayo Aremu Abeere, Olosha and many others.
Odunlade featured in the popular movie "Taxi Driver" which was released in 2015 as one of the main supporting actors. His role in this movie is said to have been the one that catapulted him to the apex of his career. He left the status of an ordinary actor and joined the A-list stars at the top.
He is also a producer and owns his own production company named Odunlade Adekola Film Productions (OAFP).
For his significant contribution the the entertainment industry, Odunlade Adekola has a host of awards to his name having won the City People Award on four different occasions. He is one of the few actors in Nigeria to achieve this feat as City People Awards are usually given to reputable business men and politicians in Nigeria, and sometimes socialites. He won the Best Actor Award in the years 2009, 2011, 2014 and 2015 and also won the Best Actor at the Africa Magic Movie Awards (AMMA).
That is a feat many wish to achieve but can't do so because it takes 'out of the box' skills and this is something Odunlade Adekola possesses.
Odunlade  Adekola is also an Internet sensation as he is referred to as the king of memes. A meme is a 'text-picture' that is used to pass a message across and most times the message is a funny one.
Odunlade Adekola's dramatic and funny impressions in his movies have made him the best candidate for this popular trend. It is almost impossible for one to open any social media channel without coming across Odunlade Adekola's face.
Away from the public view Odunlade Adekola is said to be a calm and gentle man that takes very good care of his family. He got married to his beautiful wife, Ruth Adekola in 2003. The couple have their origin from the same place, Ekiti State. They both attended the same tertiary institution which is Moshood Abiola Polytechnic located in Abeokuta and it is believed that they met at a vigil while they were undergraduates in the school.
The union is blessed with four children, all of them are boys.
Being one of the most popular actors in the country his life is sorrounded by a lot of controversy, there was a time he was accused of having an extra marital affair with his colleague Eniola Ajao in the industry. He denied it on many occasions and the allegations were eventually dropped in the absence of evidence.
In contrast to what is done by many celebrities Odunlade Adekola has decided to make Abeokuta in Ogun State his main domicile with his wife and children instead of Lagos State which is the centre of Nigeria's entertainment industry.
Odunlade Adekola made a decision which has been hailed by many, he decided to further his education and just graduated from the University of Lagos in 2018.
Many of his fans were not convinced that he really studied in the university and deserved the degree but he came out to set the record straight. Although he is a very famous actor he has his sight on becoming an entrepreneur and this is believed to be the reason which influenced his decision to go back to school.
Odunlade Adekola is currently at the prime of his career, he is one of the most sought after actors in the industry and also has quite a number of lucrative endorsement deals, one of them is him being the brand ambassador for Legend Nigeria.
He has plans to get involved in politics in the future and hopes that one day he will run a public office in the country.
His estimated net worth is N68 Million.