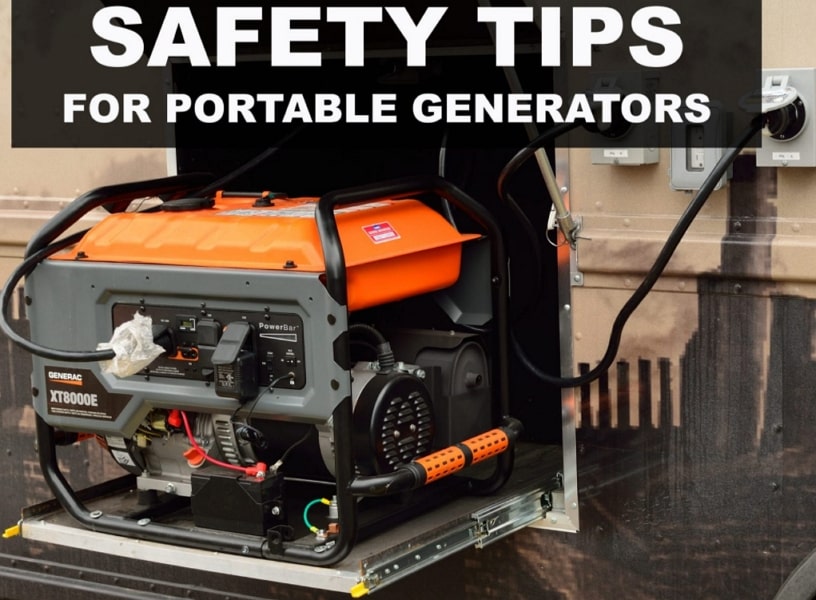 Generator Operation Safety Tips: How To Safety Run A Generator & Prevent Untimely Death
Report with Alao Abiodun
Fumes from generator  are a mixture of toxic and environmentally unfriendly gases, including carbon monoxide which is odourless and colourless and becomes fatal with sustained concentrations.
In the face of these avoidable deaths, we must continue to sensitise ourselves on how to keep our family safe.
As we all know, generators have become the dominant alternative source of electricity for most residents of Nigeria.
Apart from their killing tendencies, some generators' noise levels are so high that it may lead to loss of sleep, low concentration, impaired hearing, possibly raised blood pressure and other health challenges.
Here are 4 ways to safely run your generator.
Let the exhaust pipe face the open air
The fumes emitted by generators also have long-term hazards as a possible cause of lung cancer. It is therefore advisable to keep the exhaust pipe facing the open air.
Keep your generator set far from your house
Safety should supersede comfort. Do not operate generators indoors or in any area where ventilation is limited and people or animals are present.
Don't Inhale fumes from generator
The fumes from generators contain carbon monoxide, a poisonous, invisible and odourless gas. When inhaled, carbon monoxide replaces oxygen in the tissues and can easily lead to death.
Don't run generator overnight
Generator fumes could kill slowly or instantly, as several deaths could be traced to inhalation of fumes over time. It is therefore advisable not to keep generators on overnight.