Crime News
Pastor Jailed For Reckless Spending Of Church's Fund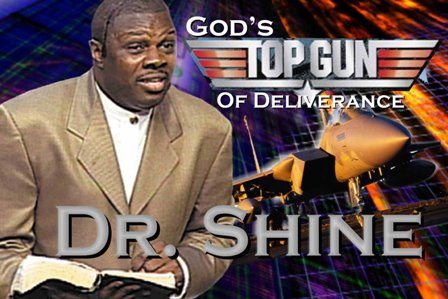 August 3rd, 2012 – Popular Maryland Pastor Dr Shine Jailed For Reckless Spending Of Church's Fund
A very popular Maryland Pastor, Robert J. Freeman aka Dr Shine has been sentenced to 27 months in prison for reckless spending of church fund.
Dr Shine, the former Pastor of Save the seed ministry in Waldorf, Maryland was caught hiding the assets he acquired with church's fund while declaring that he had gone bankrupt and have nothing to declare in a bit to evade paying taxes.
According to investigators, the 56-year old Pastor has a $1.75 million waterfront mansion, a fleet of luxury cars, and a private jet which he uses church members to purchase for him in their name.
He also acquired two Lincoln Town cars in the name of some church members for over $55,000.
Dr Shine bought a Mercedes-Benz in the name of another church member in 2003 for nearly $40,000.
In 2004, he bought his 9000 sq foot mansion located on Rivers Edge place in another church members name. The mansion included a deep-water pier, 20,000-pound covered boat lift, personal watercraft lift, two four-car garages, five fireplaces and a gym complete with a steam room.
As if that wasn't enough in 2004, he bought 2 Volkswagen Phaetons in the name of other church members for over $140,000.
Dr Shine also acquired a Bentley Arnage and a Mayback worth over $340,000 in 2005.
In 2006, he purchased another Mercedes-Benz worth over $68,000 in the name of another church member.
By October 2005, Freeman and his wife owed debts totaling more than $1.3 million, including $846,000 in back rent, more than $87,000 in lease payments on a jet airplane, more than $160,000 for musical instruments and $220,000 in loan payments on a bus, according to court documents…The bankruptcy court granted Freeman a discharge from his debts in March 2006, after which he bought three Mercedes-Benz cars and a Lincoln Navigator totaling more than $430,000, again in a church member's name, according to court documents.
When the church and the Freemans could not cover the bills, many of the members were left in default on loans and in some instances, lost their homes and jobs.
District Judge Roger W. Titus has ordered Mr. Freeman to pay back roughly $630,000 to four members of the church who took out loans and said "The essence of this crime was taking advantage of unwitting people."
During his testimony, Dr. Shine blamed predatory lenders, the economy and his sixth-grade education for his financial undoing. The mansion, he said, was the "pastor's residence but also was a retreat and conference center." He also claimed the cars were used by church leaders.(somdnews)
He's saving all the church's seed in his pocket
God have mercy!