Crime News
Pastor Emmanuel Nwusulor Of House Of Liberation Assembly Arrested For Visa Fraud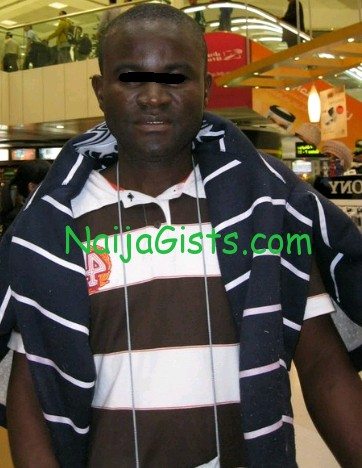 Oct 11, 2012 – Pastor Emmanuel  Nwusulor Of House Of Liberation Assembly Arrested For Visa Fraud
The Pastor in charge of House of Liberation Assembly church in Canal Estate, Isolo, Lagos State Nigeria, Pastor Emmanuel  Nwusulor has been arrested and sent to Kirikiri Prison. naijagists.com
30-year-old, Pastor Emmanuel Nwusulor who hails from Ebonyi State has been charged for his involvement in a visa fraud case involving a church member named Joseph Ojini in the total sum of N322, 000.
He allegedly took the money from Joseph with a promise to get him a visa to Dubai for his football career through a missionary contact in Dubai.
He told the victim, Joseph Ojini to pay N322,000, a fee which he claims covers the introduction of an agent in Dubai and his visa fee.
Hopeful Joseph Ojini gladly paid Paid Emmanuel not knowing he has paid for his own trouble.
On getting to Dubai, Joseph Ojini was arrested for using fake travel visa which was a photocopy of another individual's visa.
He was immediately arrested and detained before being deported to Nigeria
Upset Joseph went to Pastor Emmanuel to narrate his ordeal and demanded to have all his money back.
After the pastor vanished, Ojini was forced to report at Isolo Police station.
Pastor Emmanuel Nwusulor was immediately arrested and charged.
His case has been adjourned for hearing on Oct 30, 2012.