Hot Gists
Pastor Cries As Bride Dumps Him On Wedding Day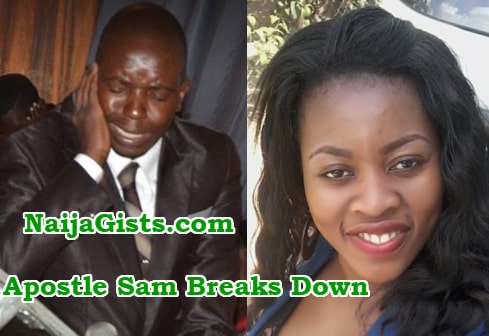 Zimbabwean Pastor Disgraced As Bride/Church Elder's Daughter Dumps Him Hours To Wedding In Gweru
Apostle Samuel Kaunda Fiancee Says He Is Violent & Abusive
The founder of a new generation church in Gweru city, central Zimbabwe was left in tears over the weekend when his bride refused to show up in church on their wedding day.
Apostle Sam Kaunda, the founder of Glory House Ministries was left in shock when the bride-to-be, an undergraduate of Midlands State University cancelled the wedding at the last minute.
Naume Mangwarira who happens to be the daughter of one of Kaunda's church elders accused her husband-to-be of being violent and abusive.
Even though her bride price had been paid in August, Naume refused to leave her parents home on her wedding day.
She told H-Metro news that she has decided to wait on God for a more loving husband.
Naume who reportedly threw temper tantrum on her wedding day threatened to disgrace her family members if they insisted on dragging her to the wedding venue against her wish.